Friendship without borders:Faculty of Humanities and Pedagogy expand their cooperation with France
March 1, 2017
Faculty of Humanities and Pedagogy has long been cooperating with association "Friendship without borders" (France). We cooperate according to the agreement between National University of Life and Environmental Sciences of Ukraine and Association "Friendship without borders". Our aim is to organize and conduct training programs in France for students from NUBiP of Ukraine as well as French students in Ukraine.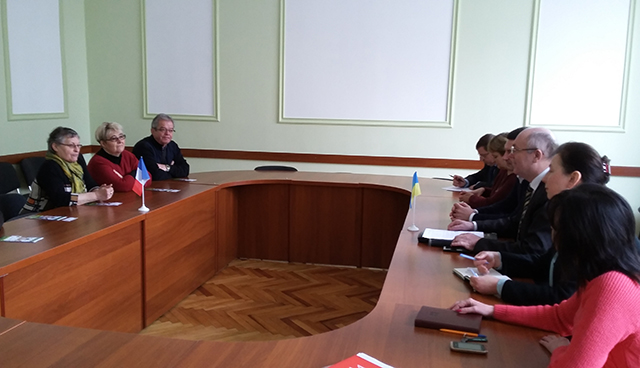 The delegation of association "Friendship without borders" including co president Ellen Mori, secretary Serge Boland and Marie-Chrystal Bushrie, Tao Bushrie, Claudio Obino were warmly met by dean of Faculty Vasyl Shynkaruk, vice-deans and the staff of the department of foreign philology and translation.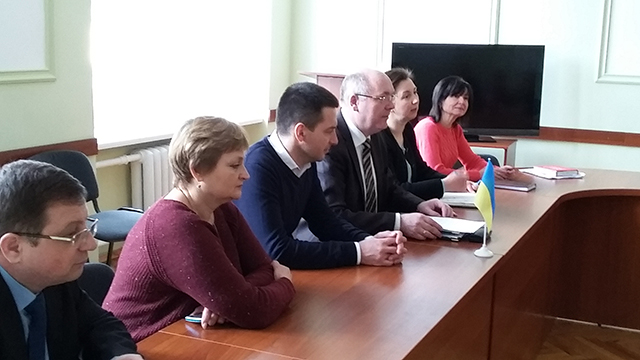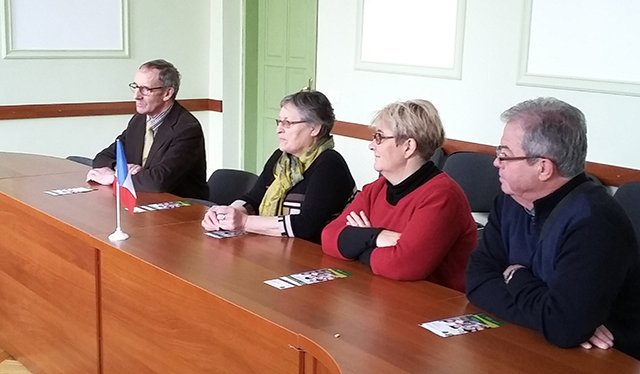 The focus of the talks was further cooperation. Ellen Mori said that according to the program students train at farms, agro enterprises, veterinary clinics, affiliates of agrarian chamber of the department of De-Sevres. There are training programs in NUBIP of Ukraine for French students.
NUBiP students have a possibility to train at the department De-Sevres. The training consists of three stages.
(August-September): training at family farms or agricultural enterprises (the first level);
(August-September): training for specific purposes at agricultural enterprises (the second level);
Academic semester at partners universities or grants from governments of France, Erasmus+ (higher agricultural school in Angers, Institute of LaSalle, Beauvais, higher engineering school Lille).
Pedagogical goals are as follows:
- Learning general principles of the work of a French enterprise;
- Professional exchanges between enterprises and different partners;
- The improvement of the language.
Association "Friendship without borders" covers accommodation, meals, transfer in France, excursions. A student should take an active part in all activities of an enterprise and make a report about its training outcomes. A student covers a travel and visa expanses.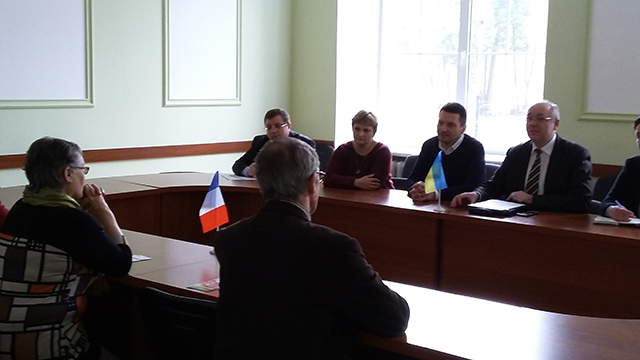 Vasyl Shynkaruk
emphasized the importance to support Ukrainian students in these hard times and hoped for strengthening of this cooperation.
Vasyl Shynkaruk
suggested to conduct a joint conference "Ukraine-France: friendship without borders". The conference is due in November this year.
Svitlana Amelina,
head of the department of foreign philology and translation