Teaching staff of Law Faculty trained at Prague Institute
December 15, 2016
Professor of the Department of Agrarian, Land and Environmental Law named after academician V.Z. Yanchuk Olena Gafurova participated in the International scientific conference "Problems and prospects of European education" (Prague, Czech Republic). Participants from Poland, Moldova, Ukraine and other countries discussed the use of innovative methods and technologies in education; cross-cultural communication and joint educational projects and programs; problems of European education and its contribution to the formation of a personality and a society of the XXI st century as well as priorities of fundamental education, applied education and the contribution of societal sciences and education to the development of modern societal and economic processes.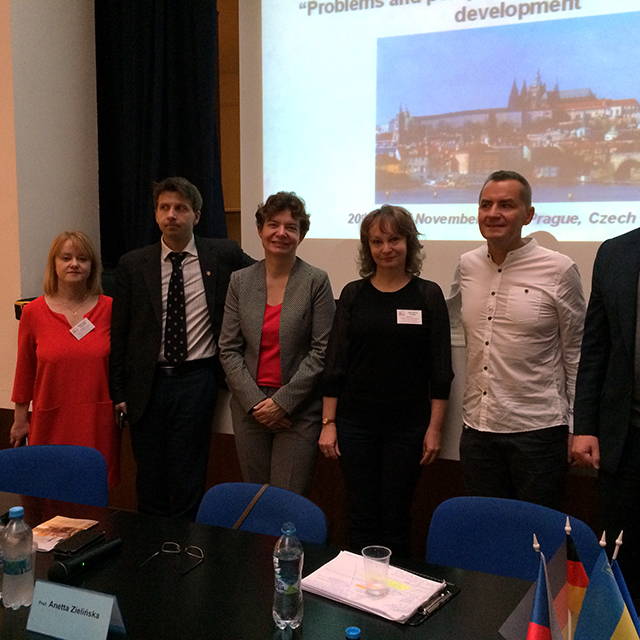 Olena Gafurova underwent a training course at Prague Institute "Publication and design in the European Union: from theory to practice". The course consists of 2 modules (each of 36 hours of classroom and outside classroom work). Module 1: "Publications in Western journals: Theory and Practice" involved the study, practice, rules and traditions of scientific articles in journals that are part of SCOPUS, Web of Science and others; requirements for the articles, the rules of citation, bibliographic references; systems and citation index of scientific journals, publication activity and productivity of scientists. Participants learnt about impact factor of scientific journals, stylistic features of academic writing, article structure. Module 2: "Project management and grant activities in educational institutions" included topics related to the study design and grant opportunities for the European Union, successful implementation of projects (in Czech Republic, Great Britain, Ireland). Participants learnt about project management such planning and preparation of projects, application procedure, conditions and requirements for applicants, the processing documentation, budgeting etc.
Leading specialists of the institute, along with director V. Strelkovskyy conducted a series of lectures, seminars, workshops.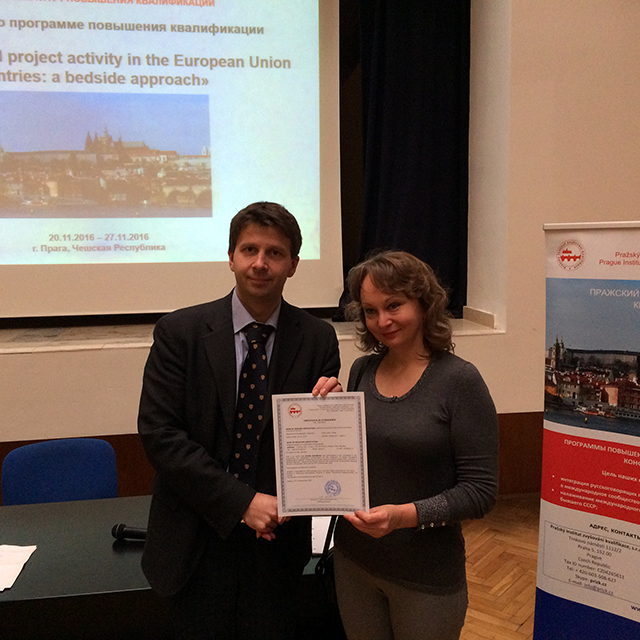 Professor Gafurova received a certificate of attendance.

Volodymyr Yermolenko,
head of the Department of Agrarian,
Land and Ecology Law named after V.Z. Yanchuk