Department of Information Technology designed a 3D printer
February 9, 2016
Not so long ago 3D printer was an inconceivable design. Now we can print both three-dimensional parts, and construct a 3D printer ourselves. In November 2015, the Department of Information Technology signed an agreement with the company 3dprinter.org.ua on cooperation in the design and assembly of 3D printers for the university base. Students and instructors had an opportunity to get acquainted with this technology that is conquering the world every day more and more. The company has provided kits to three printers: microchips Arduino, stepping motors, expansion cards and Arduino software.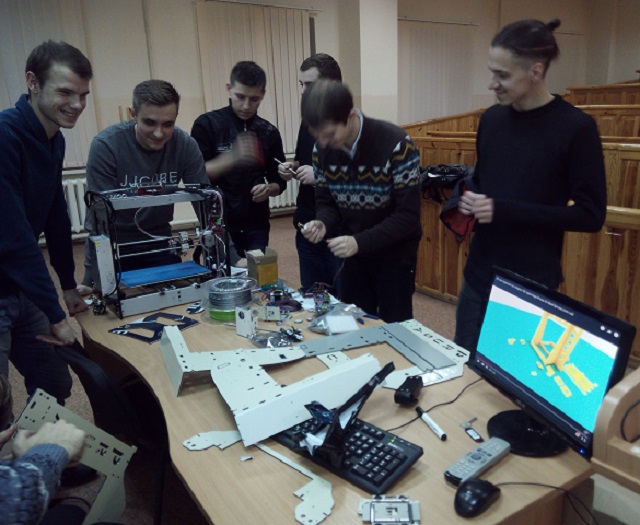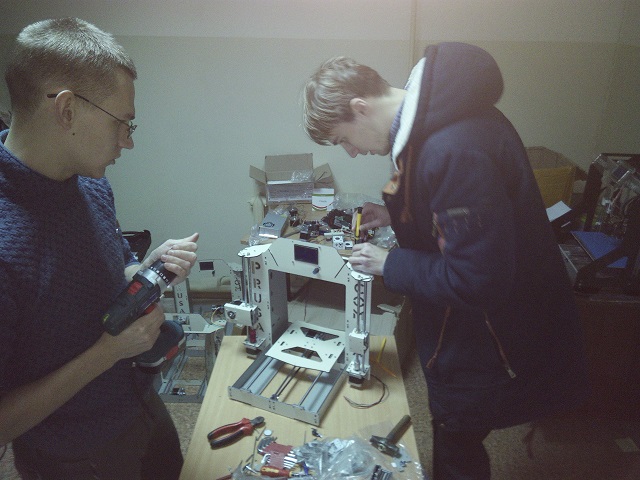 Despite the end of the year and the beginning of the session, work was in full swing every day. It's hard to describe the emotions raged in the laboratory. Through inspiration, teamwork and enthusiasm, in the late January two of three printers were assembled. The role of leaders was taken over by 4th year students of specialty "Computer science" Dmytro Tronko and Maksym Kazmirenko.
Students learned to simulate future details. Extraordinary experience from the first run of their own hand-made 3D printer were hard to convey. A variety of shapes and elements were printed, one of them being a three-dimensional model emblem of our University. In addition, the printer can print the details for itself.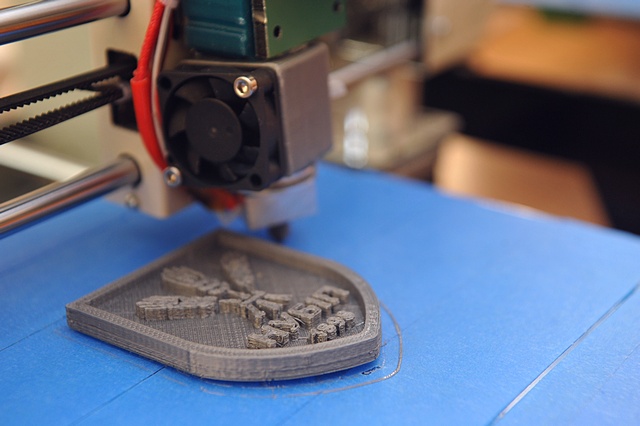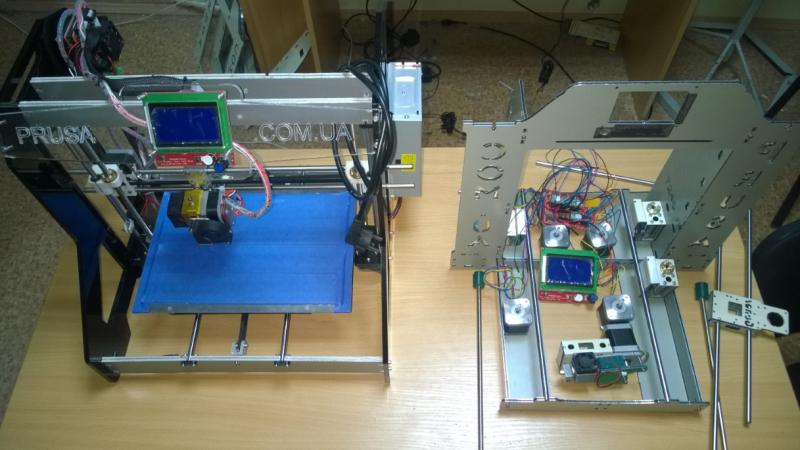 Having gained experience from development, design and manufacturing process of printers, it has also been developed an accurate 3D printer that uses stereolithography (liquid polymers) for printing of detail parts. It is currently being tested.
Students and instructors of the department are very grateful to specialist of the company 3dprinter.org.ua Pavlo Blinohvatov for support and advice during the design process of printers.
The technology of 3D printing captivated students of the department of information technology and we can say with confidence that it won't be the last development in this direction.
Andriy Blozva,
Assistant of the Chair of Computer Science