Representative delegation of the People's Republic of China visited the University
December 22, 2015
The working day evening of December 22 ended for the university with a visit of representative delegation of the People's Republic of China headed by the Assistant Manager of the International Department of the Central Committee of the Communist Party of China Zhou Li. It consisted of senior officials of the Eurasia Administration and staff of the International Department of the CPC Central Committee.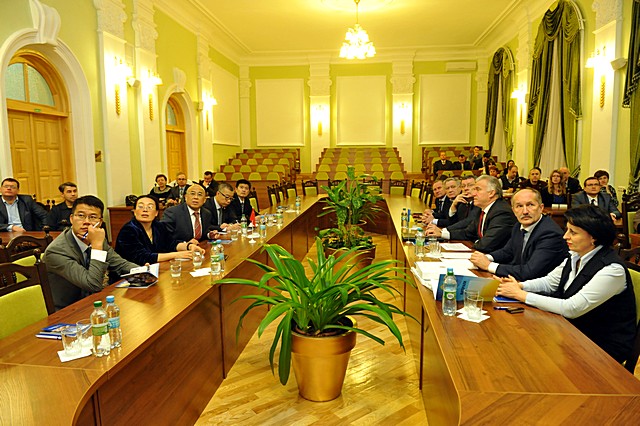 During the meeting with the university, rector Stanislav Nikolaenko introduced Ukrainian laboratory of quality and safety of agricultural products and Agricultural Radiobiology Institute to the distinguished guests. Their leaders Valeriy Ushkalov and Valeriy Kashparov presented the research and development teams they lead, and the possibility of cooperation with Chinese counterparts. Today our university is cooperating with Northwest Agricultural University, Beijing research and development institute of agricultural information at the Beijing Academy of Agricultural and Forestry Sciences, China Agricultural University, Northeast Institute of Geography and Agroecology at Zhejiang Academy of Agrarian Sciences, Xinjiang Academy of Agricultural Sciences, the Northeast Agricultural University, Zhejiang University of Forestry. So, there is a sufficient number of contact points of professors and scholars of China and Ukraine.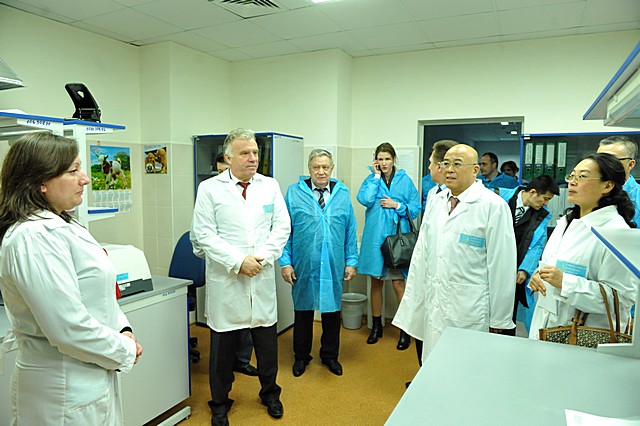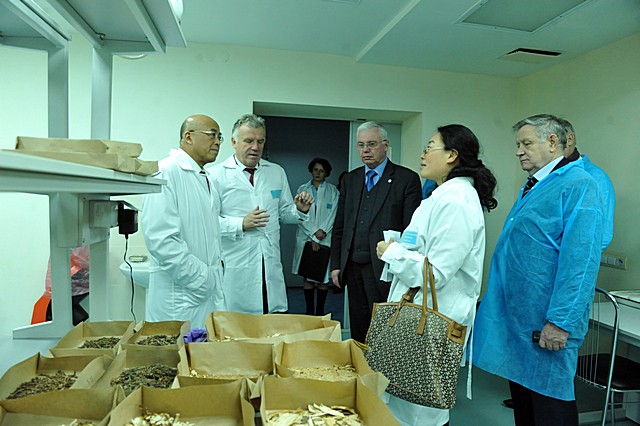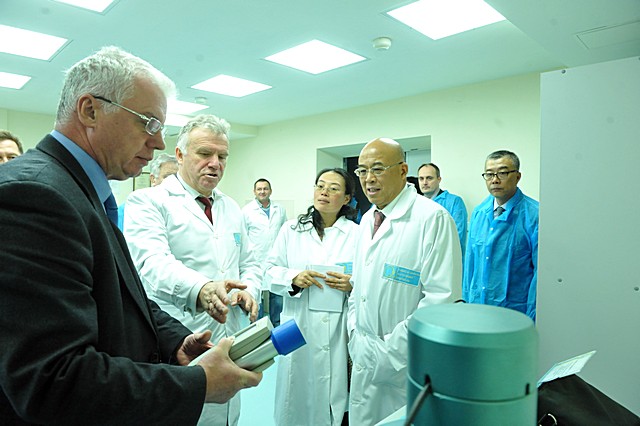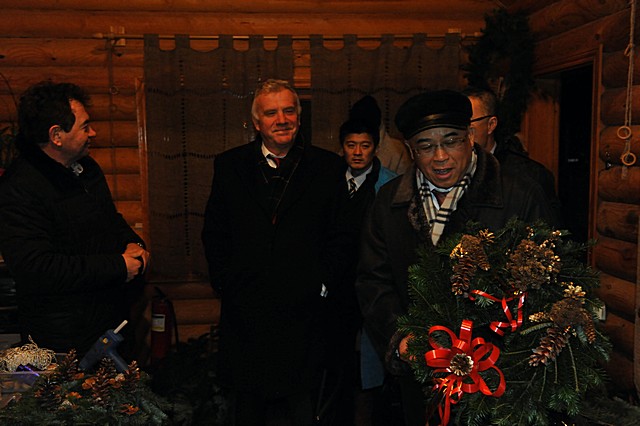 Chinese delegation also learned the possibilities and expositions of the Botanical Garden of the University. Further they had a meeting in the hall of the Academic Council of NULES with members of the University administration, Deans of the Departments and Directors of the Institutes, renowned scholars of our University.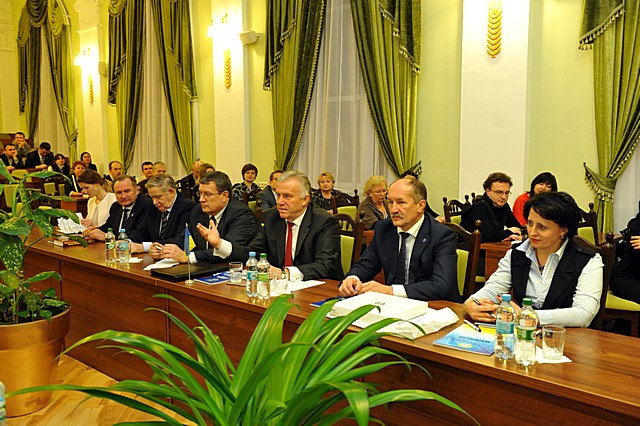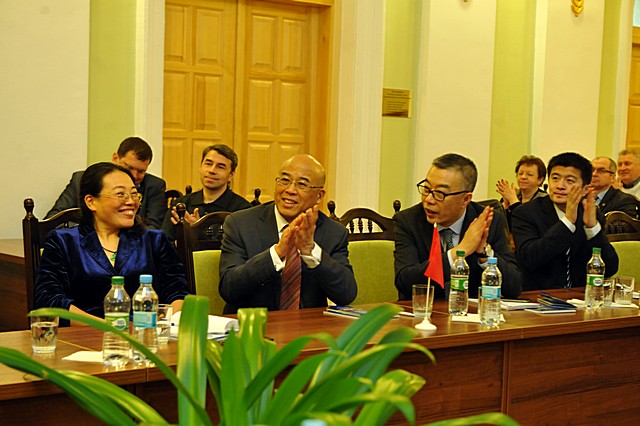 Stanislav Nikolaenko in more detail told about the structure of the University, human resources and material and technical resources, the development strategy of the University "Holosiivska Initiative – 2020" and scientific heritage. And, of course, international relations, which are now tending to expand. The head of the University expressed his desire to see students from China studying at our university, and conducting joint research. China is an example of how a country can organize themselves in difficult circumstances and achieve absolute success, he noted.
Zhou Li thanked for the warm welcome, suggestions and assured about cooperation in maintaining and expanding our university relations with universities and research institutions at the state level in their homeland. By the way, for some time he was the ambassador of China in Ukraine, knows its reality, so he noted positive changes in the development of the Ukrainian state.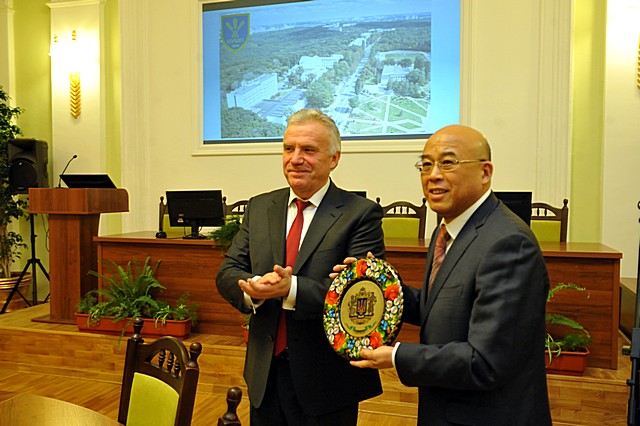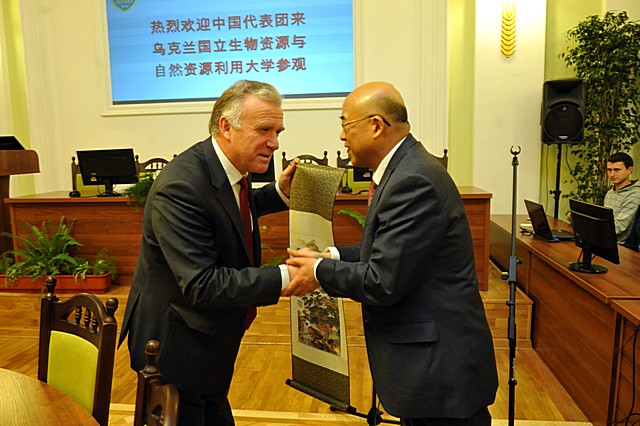 The meeting ended with New Year songs performed by amateur groups of the Chair of Cultural Science and national souvenirs exchange.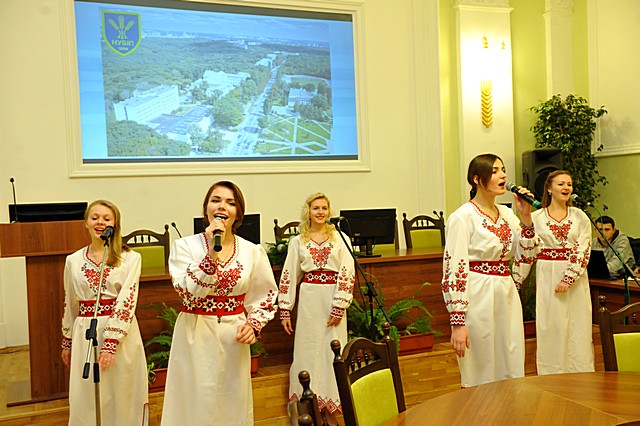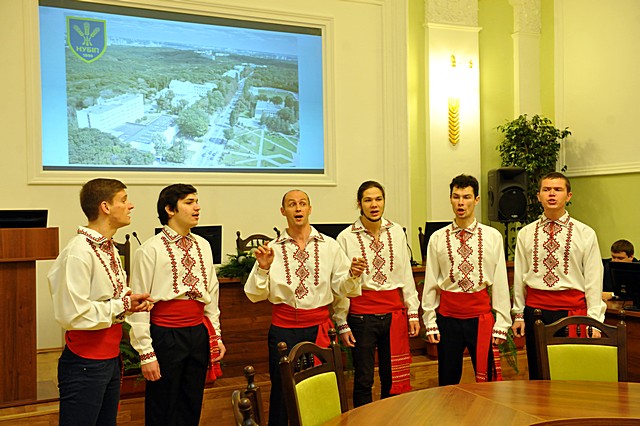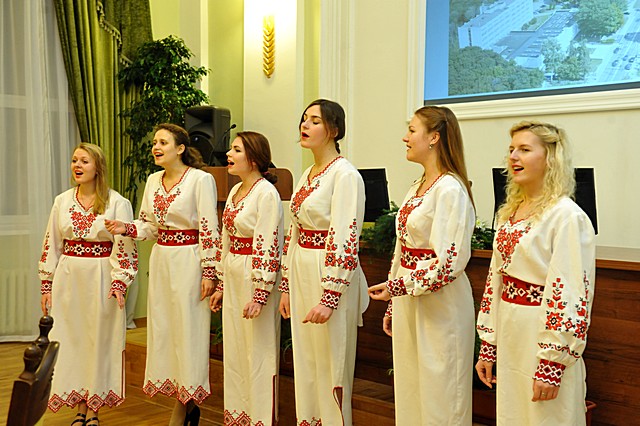 Valentyn Obrambalskskyi