The members of the English club "Travelling around continents and countries" have visited the theatre
November 10, 2015
On the 6th of November the members of the English club "Travelling around continents and countries" (supervisor O. V. Babenko) of the Department of Romance and Germanic Languages and Translation have visited the theatre, particularly, the play "The curious Savage" by American playwright, Pulitzer winner, John Patrick. The performance was in the Lesya Ukrainka National Academic Theater of Russian Drama. Being written more than fifty years ago, nowadays the play is still of the current interest. The everlasting problems are discussed in it. Can one be the happiest person having unbelievable sum of money? Can this money make our life full of warmness and care of our nearest and dearest?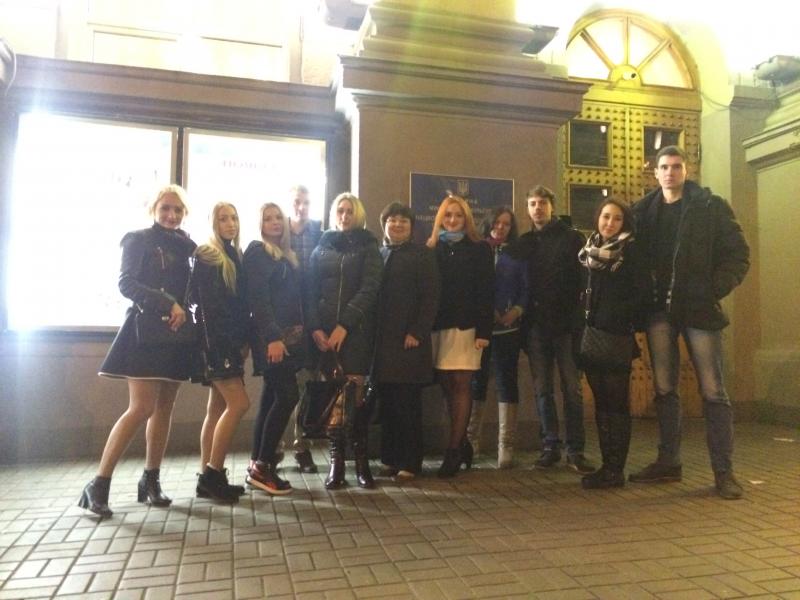 The author of "The curious Savage" made his play full of unexpected, gripping and extravagant adventures with the acute grotesque characters, thrilling tragicomedy and shrill lyricism, while raising these problematic issues.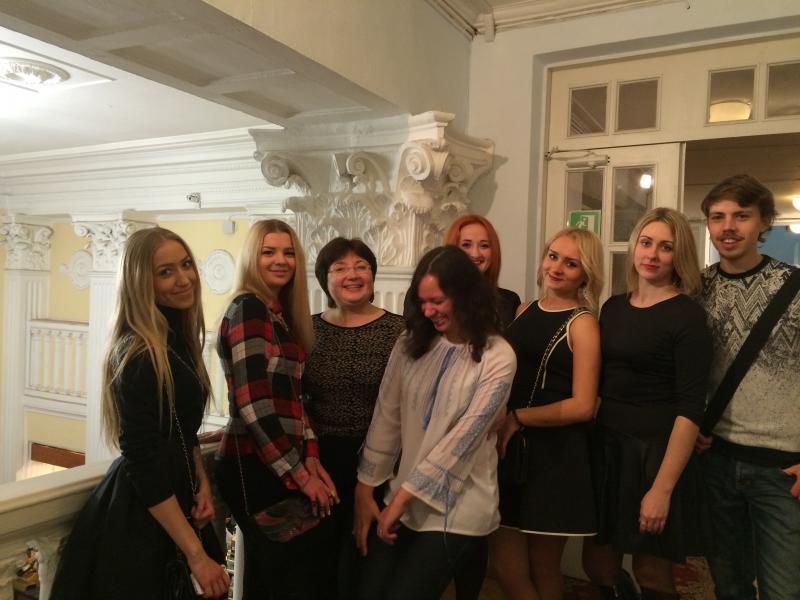 We should also mention the magnificent actors' performance as they captured the audience's attention from the first minutes of the play.
The atmosphere in the theatre, its interior and the audience make the impression of the holiday and something unforgettable, attracting visitors to come again.
Supervisor of the club: O. V. Babenko
and the members of the club