Dozens of Bodies 'Tightly Huddled' Discovered Near Athens Beach
26 липня 2018 року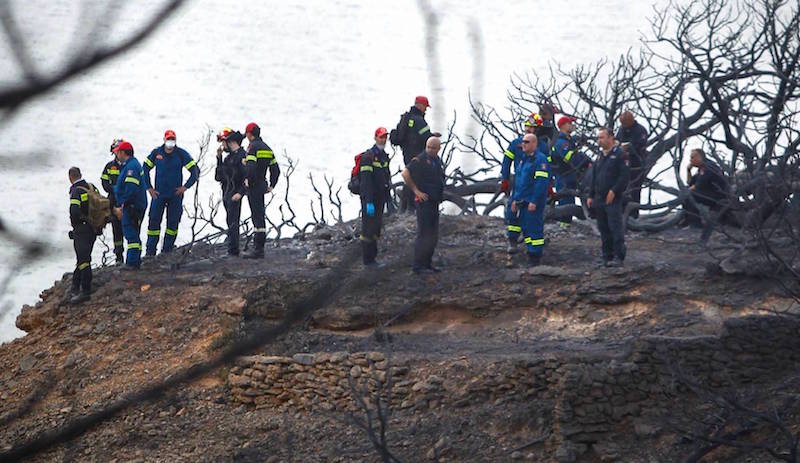 Greek officials say that at least 26 bodies were discovered on Tuesday near the Kokkino Limanaki beach, in Mati, east of Athens.
The latest report brings the people that have died in huge fires raging out of control outside the Greek capital to more than 60.
Eyewitnesses say that the group, consisting mostly of families, were trapped by the flames as they were driving to find an escape from the approaching blaze.
They left the cars when they realized that the narrow road ahead was blocked by abandoned vehicles.
They followed a path they thought was leading to the beach, but due to smoke they ended up in a field where they were burned alive.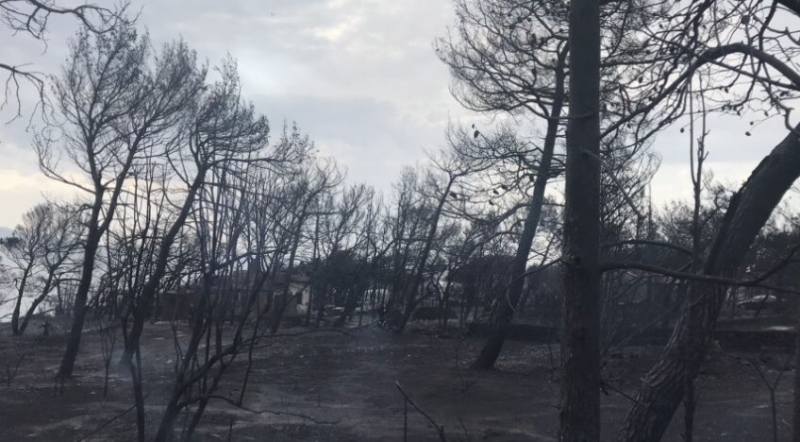 The field in Mati where 26 people lost their lives. Via Derek Gatopoulos, twitter

On Tuesday morning, rescuers described the tragic scene as the 26 people were found tightly huddled in the field.
Nikos Economopoulos, head of Greece's Red Cross, told Skai TV: "I was briefed by a rescuer that he saw the shocking picture of 26 people tightly huddled in a field some 30 metres from the beach."
Dozens of cars were burned nearby.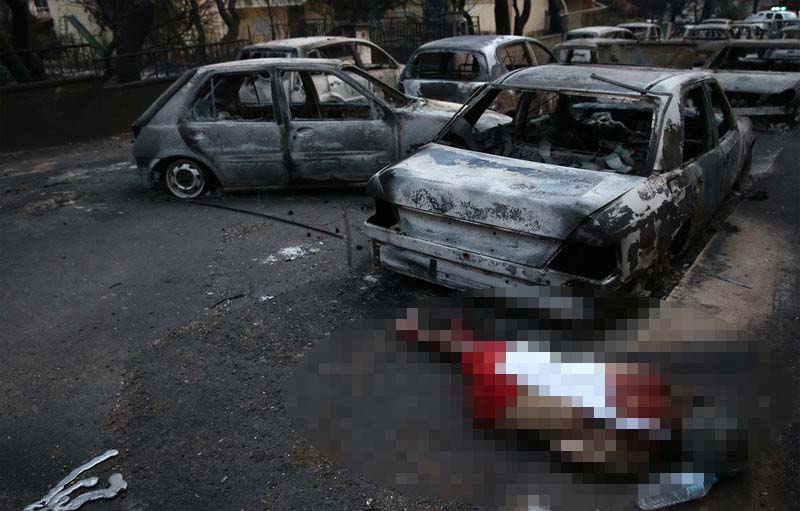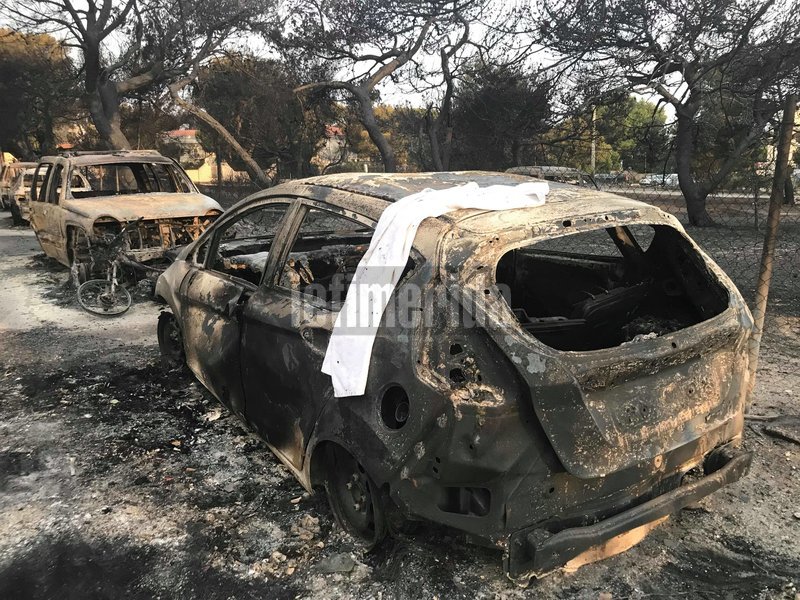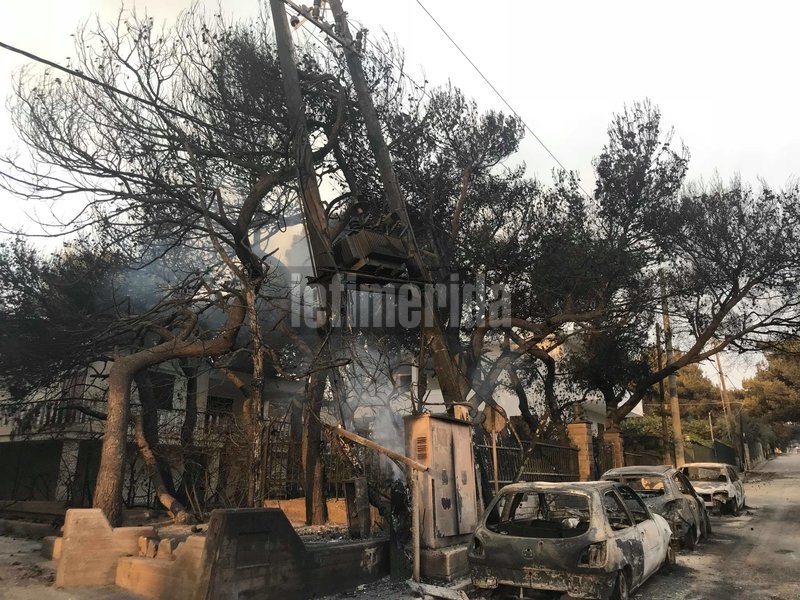 Greek authorities have declared a state of emergency in the eastern and western parts of greater Athens, as fires fanned by gale-force winds raged through pine forests and seaside towns on either side of the Greek capital.
One fire was burning Monday northeast of Athens in the Penteli area, moving into the town of Rafina. In nearby Mati, the coast guard was sending a patrol boat to evacuate people trapped on a beach by the flames.
The second wildfire was ravaging mountainous pine forests 50 kilometers (31 miles) west of Athens. The blaze has created such thick smoke that the main highways between the Peloponnese and the Greek mainland have been shut down and an orange haze has descended on Athens.
By Tasos Kokkinidis
Source: greece.greekreporter.com/2018/07/24/dozens-of-bodies-tightly-huddled-discovered-near-athens-beach/