Upcoming environmentalists will study under the DoubleDegree program between NULES of Ukraine and the Pomeranian Academy in Slupsk (Poland)
July 28, 2015
Within the program of the University development "Holosiivska initiative-2020" at the department of plant protection, biotechnology and environment the agreement on cooperation between NULES of Ukraine and Pomeranian Academy in Slupsk (Poland) is implemented.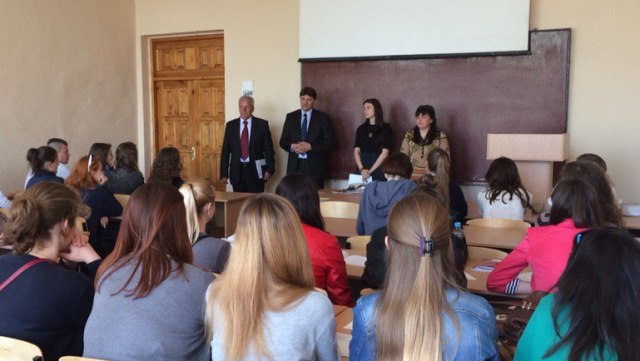 A meeting of the partner-university has been already held, namely of the pro-rector for European programs and economic cooperation of Professor Zbigniew Osadovski and a leading specialist of the Department of International Relations Evheniia Spivakovska with the 1-3 year students of the training area "Ecology, Environmental Protection and Balanced Nature Management." Future environmentalists are given opportunities of academic mobility, practical training, summer schools and getting double diplomas.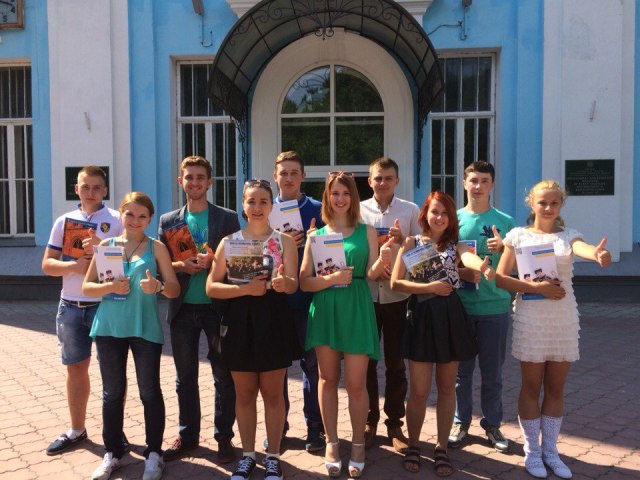 Department administration together with the international department of the university and education department of the Pomeranian Academy have developed a correspondent training program and schedule of educational process on the basis of equivalence and mutual crediting of disciplines.
So, the double degree program in the training area of "Ecology, Environmental Protection and Balanced Nature Management" is already starting in 2015-2016 academic year. Currently, 10 students have expressed their desire to study. In a couple of days their documents will be submitted for admission to the Pomeranian Academy.
We would like to thank the University rector Stanislav Nikolaenko for the granted opportunity to study under the double degree program in the European university, director of TSC of international activities Vadym Tkachuk and the international department for help in preparing the regulatory documents. And the prospective students of the Pomeranian Academy in Slupsk - students of NULES of Ukraine – we wish to present decently their alma mater in the European educational space and withstand the requirements of competition.
Yuliia Rybalko, deputy dean
Of the department of plant protection, biotechnology and ecology