NUBiP of Ukraine has significantly strengthened its position in the QS World University Rankings: EECA 2022
December 16, 2021
For the sixth year in a row, NUBiP of Ukraine is included into QS World University Rankings 2022 (Emerging Europe and Central Asia (EECA) Rankings).
On December 15, 2021, the ranking for 2022 was published. NUBiP of Ukraine took 183rd place among 450 universities. Among Ukrainian universities, NUBiP of Ukraine ranks 9th out of 40 national universities.
This year, the number of participants in the ranking increased by 60 new institutions.
NUBiP of Ukraine is in the top 40% of all ranked universities.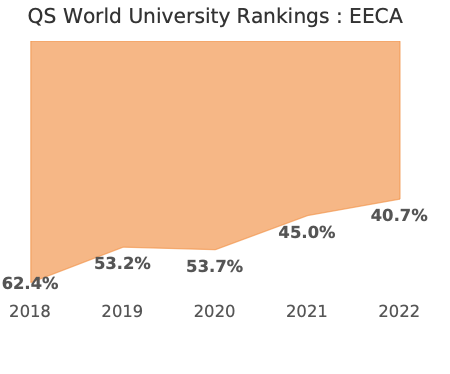 NUBiP of Ukraine continues to hold the best positions in the number of teachers with doctoral degrees. Reputation rates among academia, employers and the international research network have also improved.
The ranking methodology is presented in the figure and includes the reputation among the academic community, the reputation among employers, the level of research and more.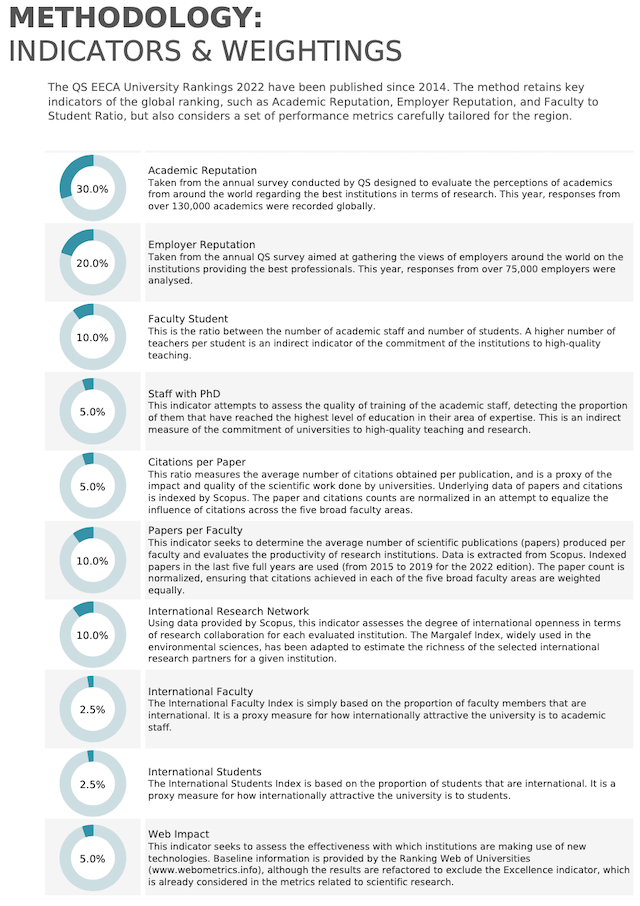 Olexander Labenko,
Head of the ERC for International Activity