KATERYNA LOZOTSKA-winners of the second stage of Ukrainian Olympiad in "Accounting and Taxation"
22 квітня 2019 року
In the University of Alfred Nobel, the second stage of the Ukrainian Student Olympiad on the subject "Accounting and Taxation" was held among 93 students of 49 higher education institutions from different regions of Ukraine.
The Faculty of Economics of NULES of Ukraine represented two students: the first year of the master's degree in the specialty "Accounting and taxation" Kateryna Lozotskaya and the fourth course of the direction of training "Accounting and Audit" Maria Nakonechnaya. Preparation of students for participation in Student Olympiad was carried out by the scientific and pedagogical staff of the Department of Accounting and Taxation: Kalyuga E., Tivonchuk S., Kuzyk N., Kolesnikova O., Melenkova L., Shevchuk K. and associate professor of the Department of Statistics and Economic Analysis Shysh A.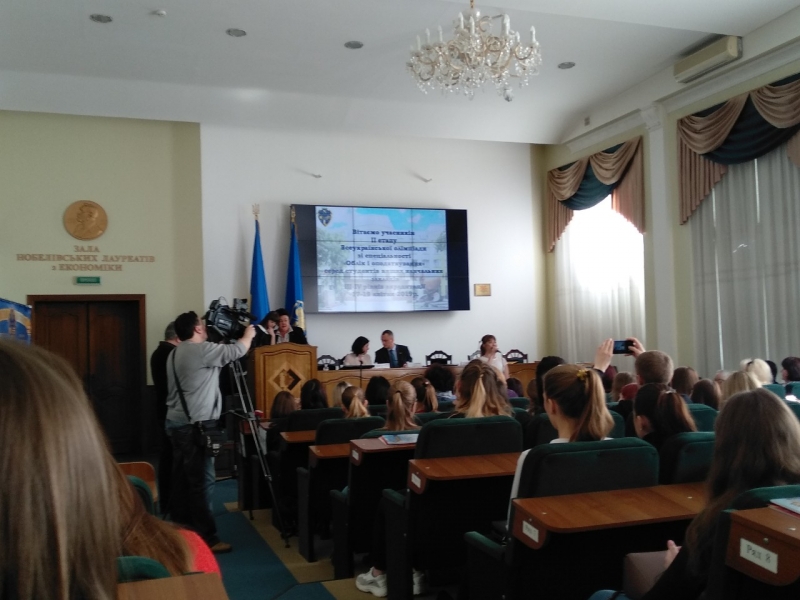 The Olympiad consisted of two parts: written competition work and computer testing in four disciplines - Financial Accounting, Management Accounting, Business Analysis and Audit.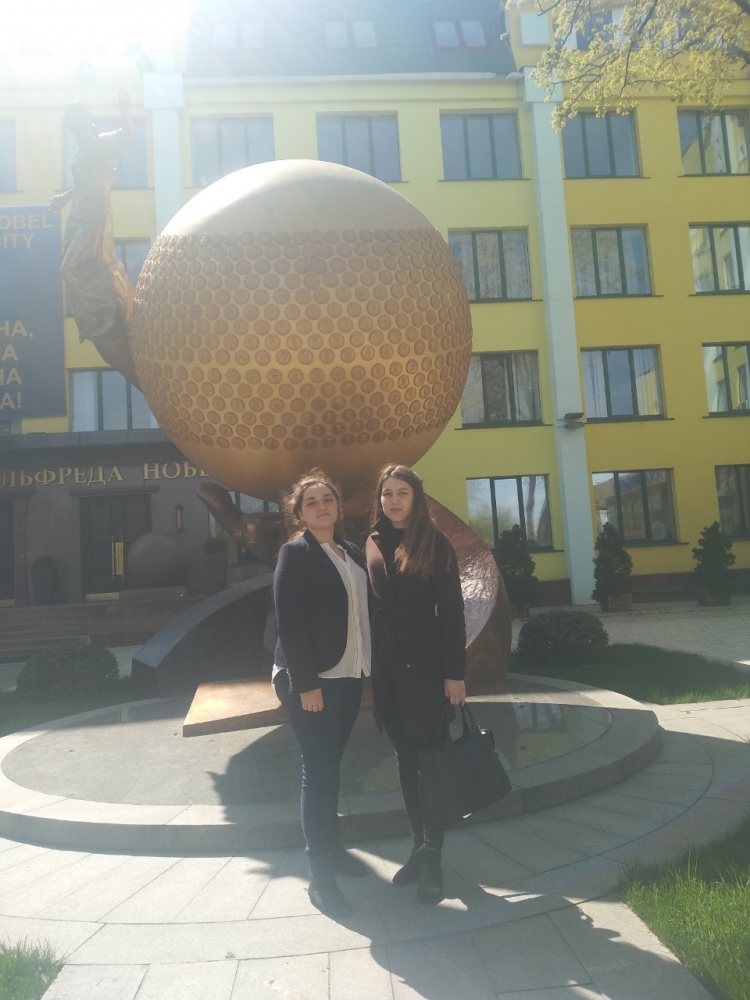 According to the results of the competition in conditions of fierce competition Maria Nakonechnaya received a diploma of the winner in the nomination "Accountant of the Financial Accounting", Kateryna Lozotskaya - in the nomination "The expert of the Audit". In addition, K. Lozotskaya won the third place in the overall score on the results of the Olympiad and received the Diploma of the winner of the Ukrainian Student Olympiad in the field of Accounting and Taxation.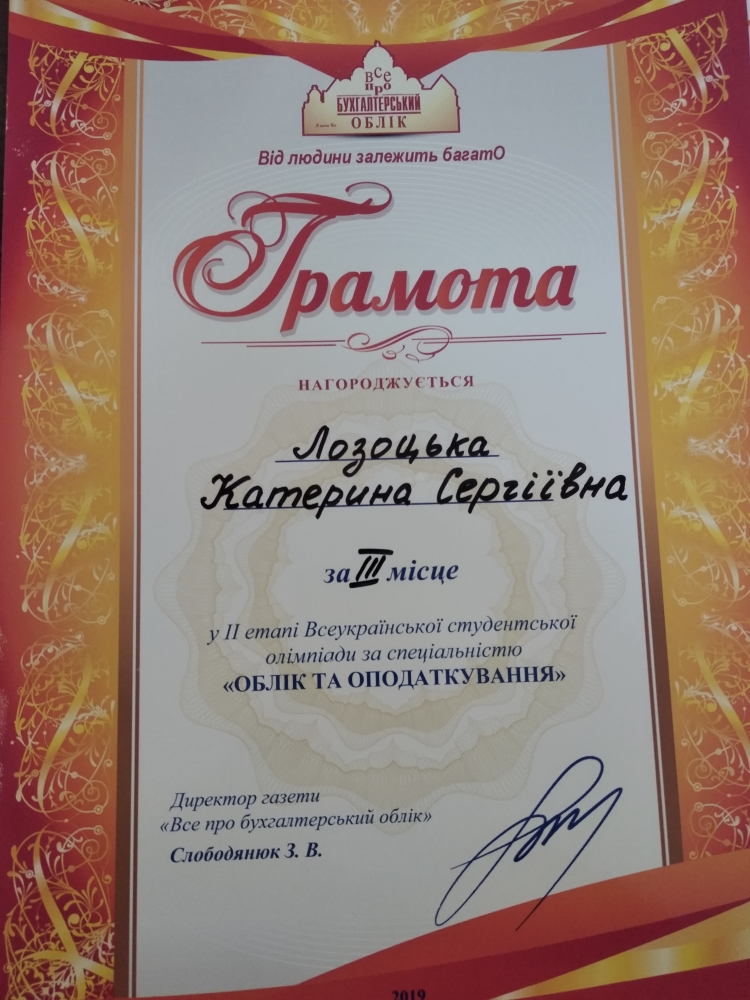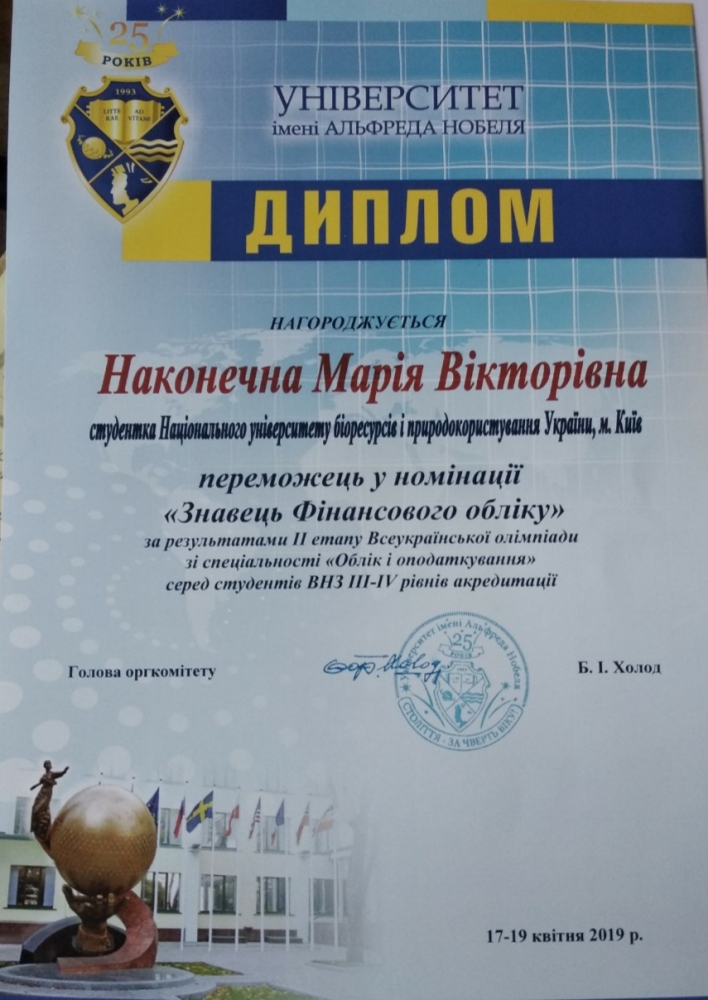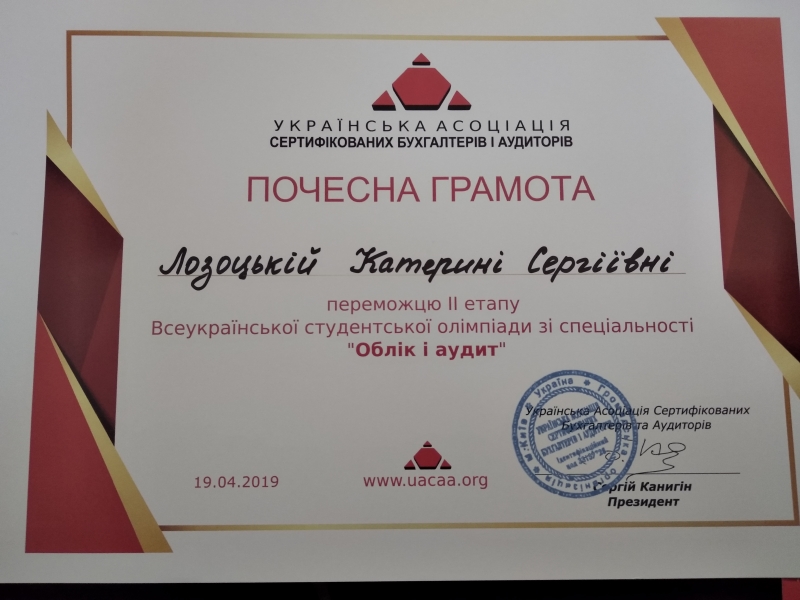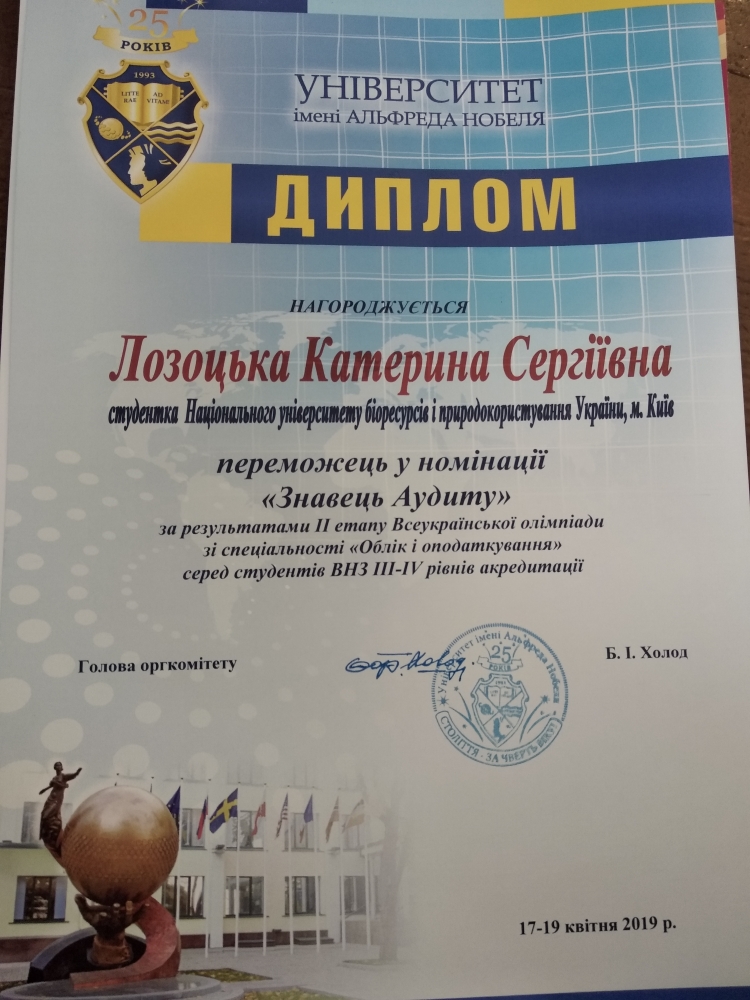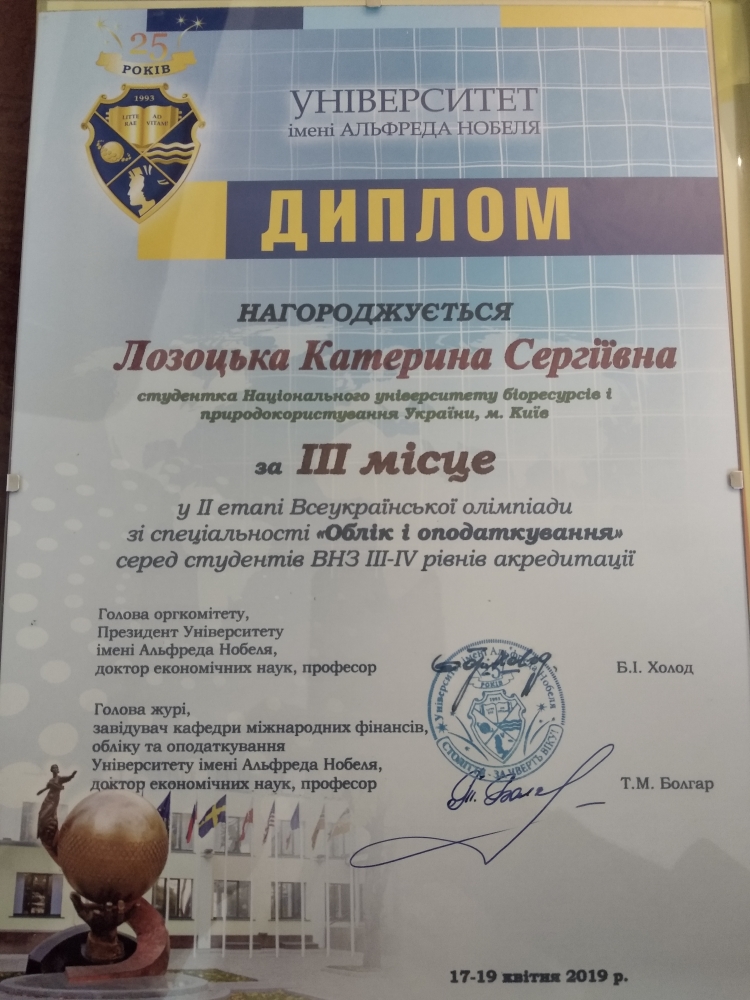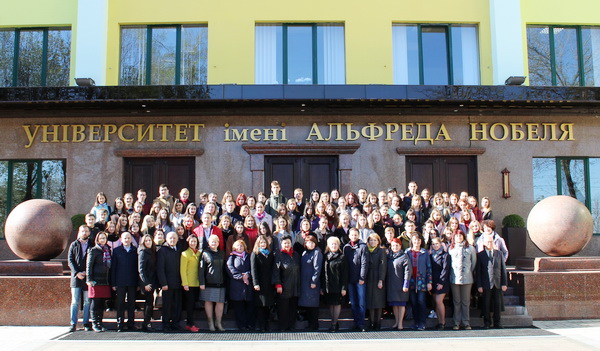 Congratulations to Kateryna Lozotskaya and her scientific advisor, E. Kalyuga, and we wish further scientific victories and achievements!
N. Kuzyk