In Aftermath of Greek Fires, Suspicion Combines With Grief and Recrimination
26 липня 2018 року
NEOS VOUTZAS, Greece — The first fire alarm sounded in Kineta, a town an hour west of Athens, the capital, at 12:30 p.m. on Monday. Then, at 4:57 p.m., the authorities received calls on their 199 hotline reporting flames near Rafina, east of the capital.
Just about an hour later, the wildfire had reached Neos Voutzas, to the northeast, and then, powered by gale-force winds, it moved "like a lava flow" down the hill to the seaside town of Mati, fire officials said.
Greeks on Wednesday were still piecing together one of the nation's worst disasters in recent memory. But many were asking how so many scattered fires had broken out in so short a span and spread with such fatal velocity. Suspicion of arson combined with grief and recrimination as shattered Greeks sifted through the ruins of fires that killed at least 81 people.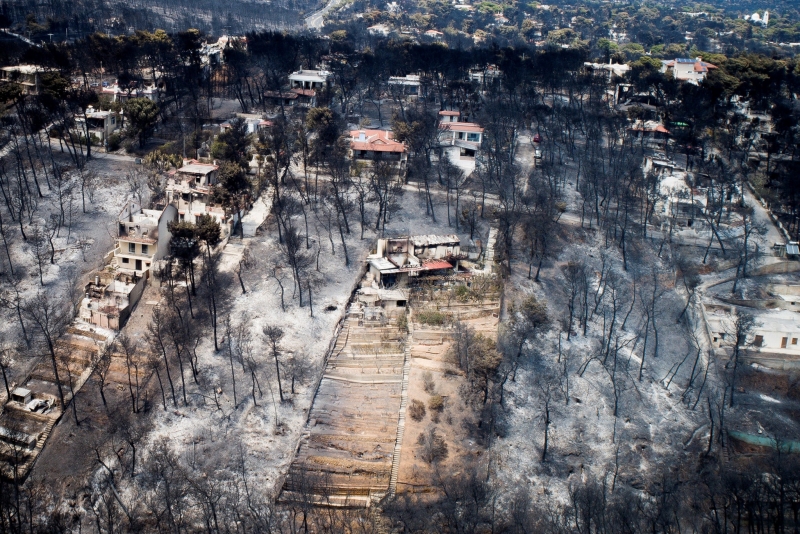 "Those fires are not so innocent," Nikos Toskas, Greece's minister of public order and citizen protection, said on Monday, apparently suspicious of the proliferation of so many small fires.Firefighters were still putting out smoldering areas as Greece suffered a fatal combination of scorching 100-degree temperatures and severe drought that turned its hillside forests into kindling. The strongest winds in eight years rained burning pines down like missiles as the fires spread.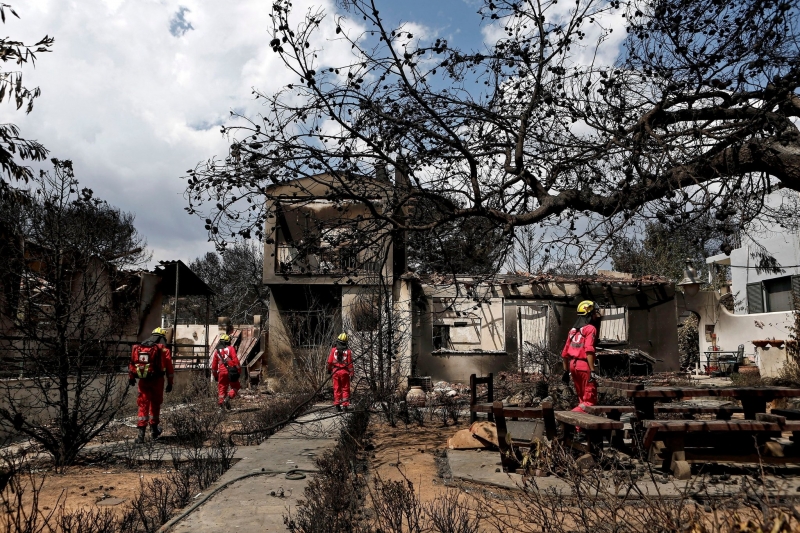 An expected investigation into the cause of the fires will not begin until all of them are out, a fire brigade spokesman said. But Greeks speculated that the fires could have been started on purpose by landowners eager to clear protected forestland for development, and residents and officials disagreed as to whether an evacuation was ever ordered.
For decades, illegally built homes in wooded areas have raised concerns even as the government, desperate for cash in the wake of the 2010 debt crisis, allowed owners to pay light fines to enter into regulation. The disregard for rules and regulations that has often plagued Greece may have contributed to a disaster that not everyone is convinced was natural.
By Jason Horowitz www.nytimes.com/2018/07/25/world/europe/greece-wildfires-arson.html
July 25, 2018