Open lecture on the topic «Professional legal culture and legal etiquette» on the discipline «Legal Deontology»
March 11, 2021
The Department of Theory and History of State and Law continues to introduce the teaching of educational disciplines in English.
An open lecture on the topic «Professional legal culture and legal etiquette» on the discipline «Legal Deontology» was held in English 10.03.2021.
The lecture was conducted by Anna Yarosh, Associate Professor of the Department, PhD in Law for students of the 1st year, 2005 group of the Faculty of Law.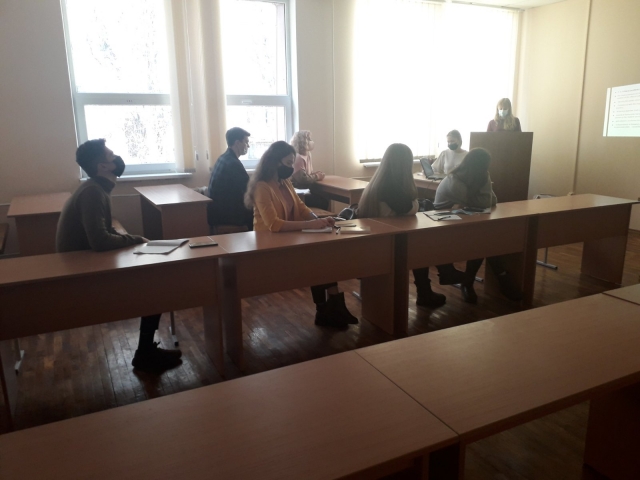 Students took an active part in the discussion of topical issues to which the lecture was devoted. Especially students were interested in the psychological component of the professional legal culture of a lawyer.
Vira Kachur,
the Head of the Department of Theory and History of State and Law