Development of bioenergetics potential in agriculture was discussed at the international Research and Practice seminar
February 10, 2016
On February 10, the University held an International Research and Practice Seminar "Development of bioenergetics potential in agriculture", organized by the Research Institute of Economics and Management.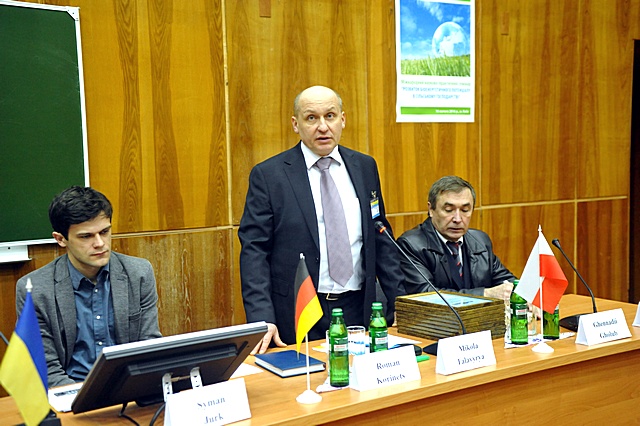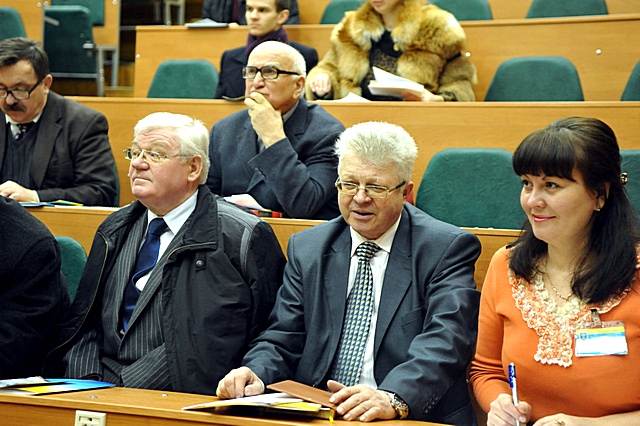 Director of the Research Institute Mykola Talavyrya, while welcoming members of the rectorate, said: By using cutting-edge technologies, Ukraine can fully provide itself with energy. For example, our nearest neighbor Poland under the program "Horizon 2020", created a powerful Bioenergy Research Center. We could adopt this successful experience.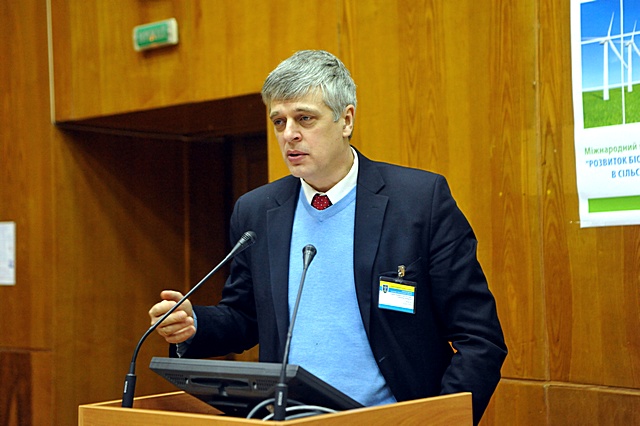 The urgency of the subject for our country is energy production from biomass, whose main resource now is agricultural raw material, as was noted by the Chairman of the Bioenergy Association of Ukraine – Heorhiy Helenuha. For instance he analyzed the structure of the bioenergy generating in the sector of EU heat energy, which now averages at 23% of heat produced from renewable energy sources, mainly biomass. Such practice should be introduced in Ukraine. In addition, the European law stipulates that the share of energy from biomass should not be less than 50%. This awaits our country as well.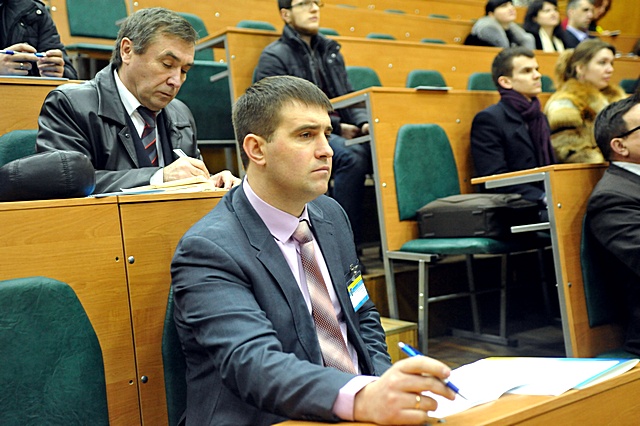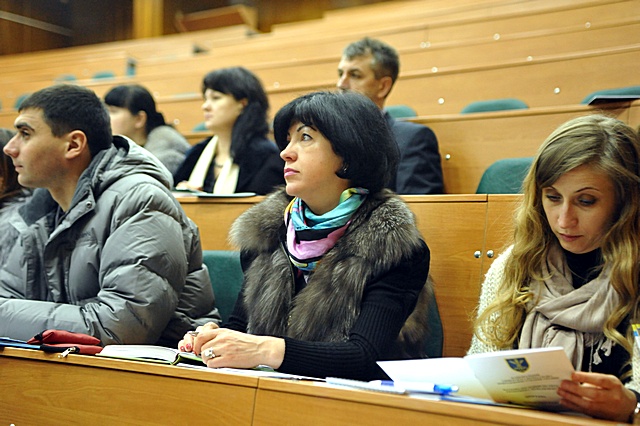 Energy production from biomass is also very relevant because the payoff of our business projects actually depends on energy prices, too. Furthermore, due to the growth of natural gas prices for the population, energy from biomass is slated to be valid already by April 2016.
Ukraine has developed a National Action Plan on renewable energy for the period until 2020. Statistical data on energy balance growth thus far show 42% per year.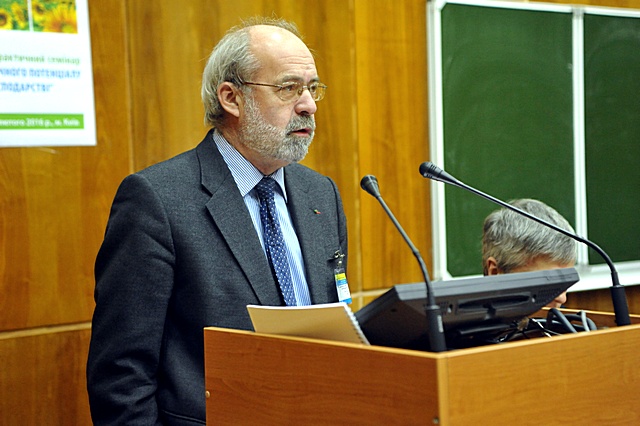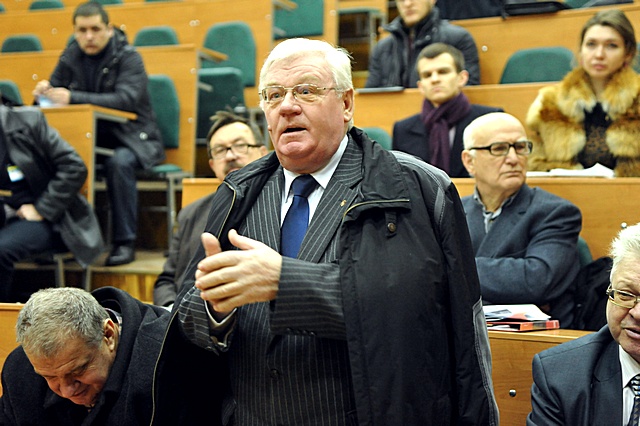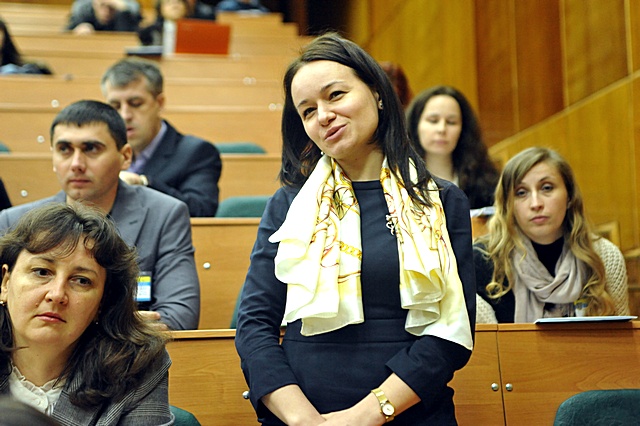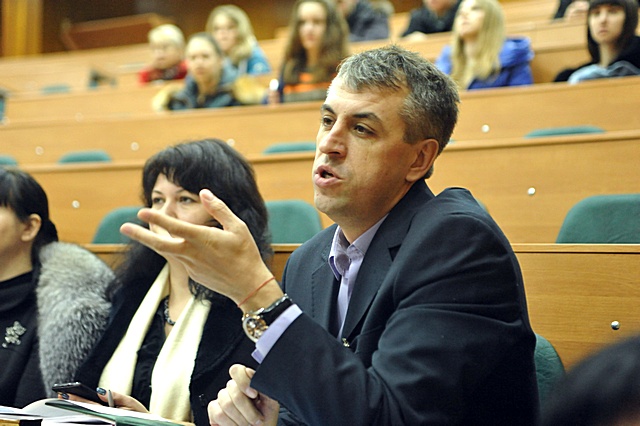 Ukraine Government Advisor Jean-Jacques Herve said: Your country is very interesting and promising in terms of exporting energy. There is a need to build plants for biomass to energy processing and in the same manner to cooperate in this area with the EU.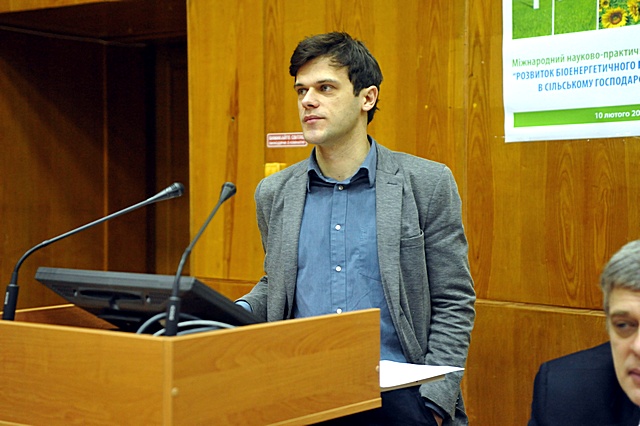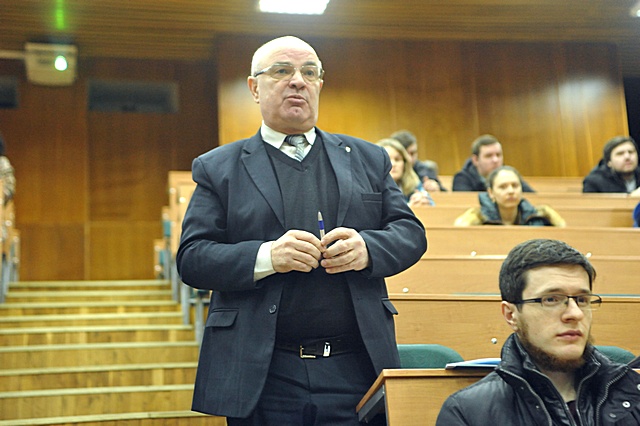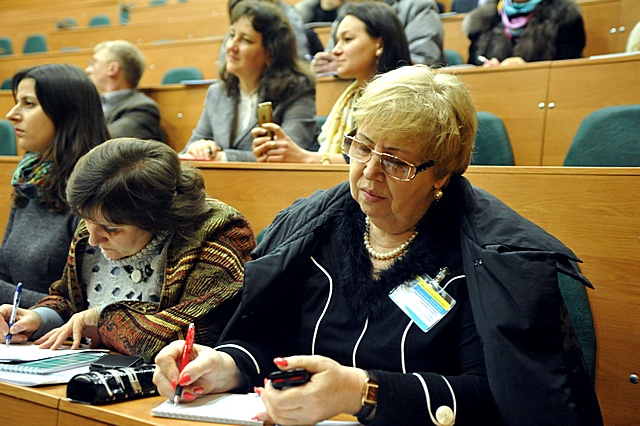 Scientists also discussed other topical issues. Such as the ratio of prices for gas and biomass, economic benefits of the latter, the lack of technology of baling in Ukraine, for instance, straw. As well as problems of food and energy security, as it is a direct competition. Currently the world practices the ban of energy crops cultivation on land where food was grown. In our country, this issue can be solved through the use of unproductive land.
Iryna Bilous