Teachers and students of the Department of International Relations and Social Sciences took part in the workshop "Horizon Europe for Ukraine"
November 2, 2022
On October 24, 2022, teachers of the Department of International Relations and Social Sciences of the Faculty of Humanities and Pedagogy and students majoring in International Relations, Public Communications and Regional Studies joined the online workshop "Horizon Europe for Ukraine". The main goal of the event was to raise the awareness of Ukrainian scientists about participation in the Horizon Europe program.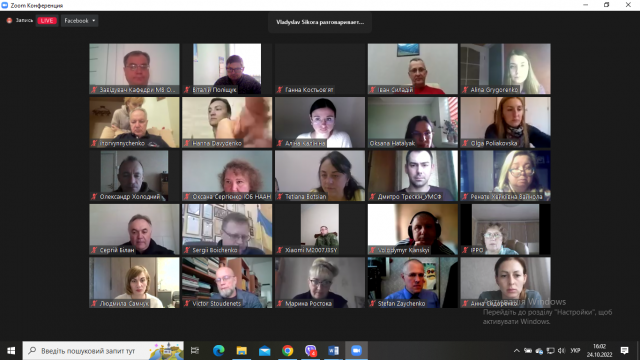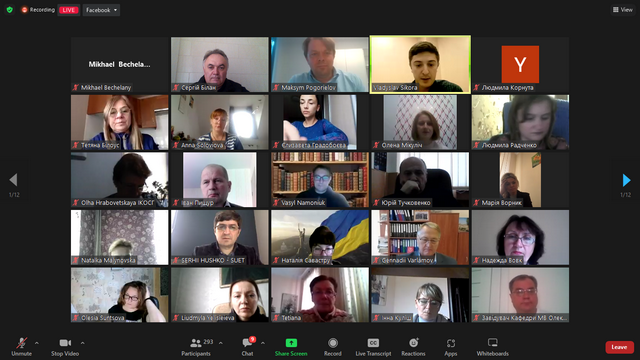 Among the speakers were Professor Maksym Pogoryelov (University of Latvia and Sumy State University) and Professor Michael Bechelani (European Institute Des Membranes (France)). The topics of the reports of the invited speakers were Horizon Europe: introduction and some basic rules (in Ukrainian) and Project Model: from perfection to implementation (in English).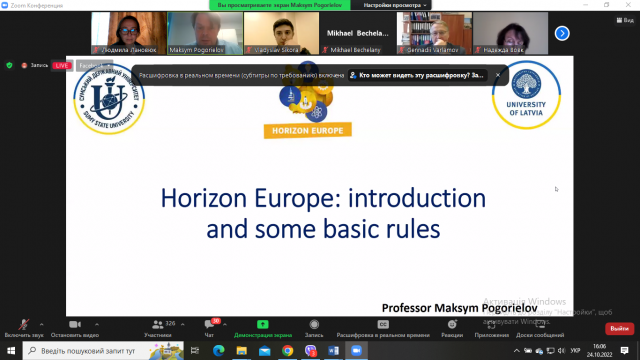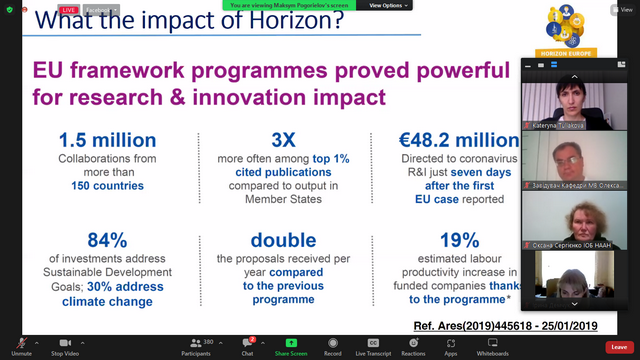 Head of the Expert Group on Integration into the European Research Area of the Science and Innovation Directorate of the Ministry of Education and Science of Ukraine, Hryhoriy Mozolevych, delivered the speech on the topic "Integration of Ukraine into the European Research Area."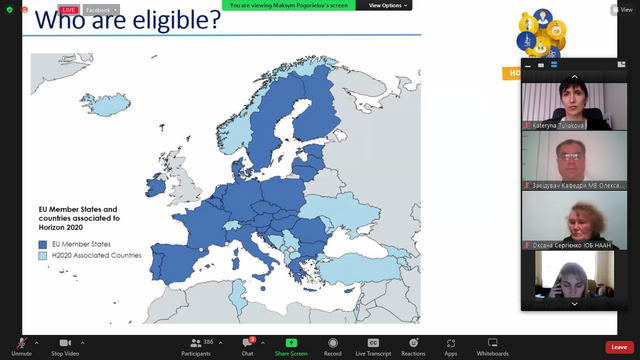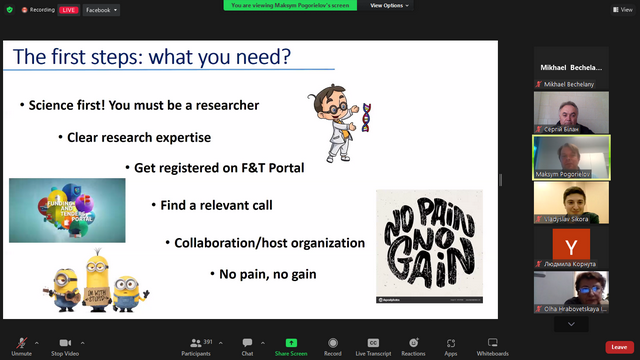 During the seminar, the scientists shared their knowledge gained during the Horizon 2020 project. The participants of the event had the opportunity to ask questions to the invited speakers and take part in the scientific discourse.
Lyudmila Lanovyuk,
Associate Professor of the Department of
International Relations and Social Sciences