Third-year students Kateryna Kostenko and Veronika Romanyuk: Language Practice in Germany - Sprachpraxis in Deutschland
September 16, 2021
This summer, thanks to NUBiP of Ukraine, we had an opportunity to combine study and work in Germany. It was a chance to test our language skills. We went to northern Germany, namely to Schleswig-Holstein, not far from Hamburg. This is a beautiful area with unforgettable views, washed by the Baltic Sea.

Dank unserer Universität hatten wir in diesem Sommer eine Möglichkeit, Studium und Arbeit in Deutschland zu verbinden. Das war eine gute Gelegenheit, unsere Sprachkenntnisse in Tätigkeit zu testen. Ми потрапили на північ Німеччини до регіону Шлезвіг-Гольштейн, що неподалік від Гамбургу. Wir befanden uns im Norden Deutschlands in der Region Schleswig-Holstein, unweit von Hamburg. Das ist ein wunderschönes Gelände mit unvergesslichen Ausblicken, das von der Ostsee umspült wird.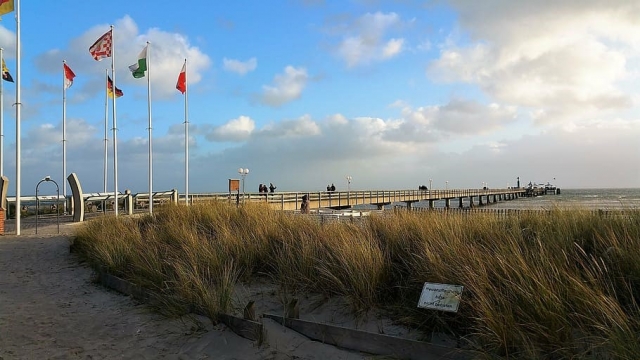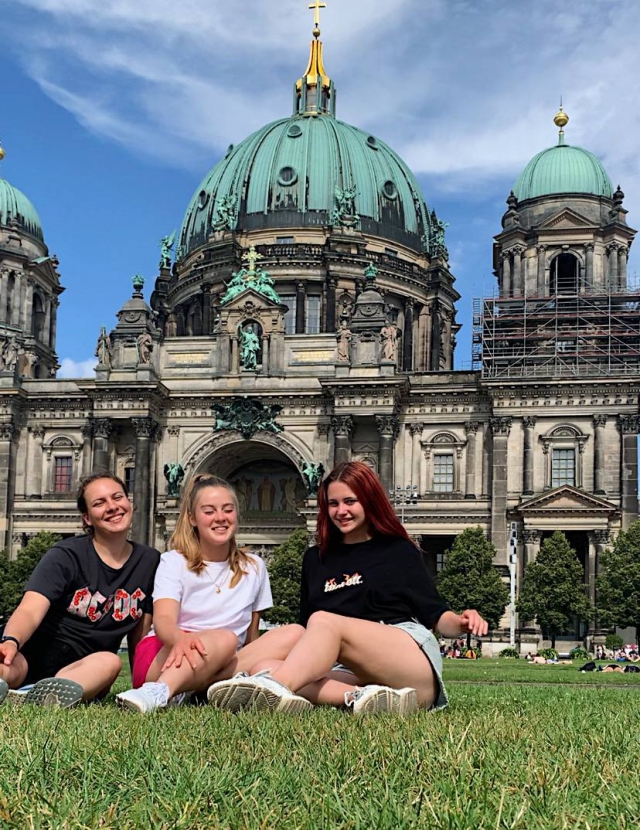 We had a large student community, but employers selected language-savvy students for more prestigious jobs in the service sector, where it was necessary to constantly communicate with native speakers.
We were hired at a local cafe, which was located in the resort area next to luxury hotels. The atmosphere was calm and relaxed, but the job required vast social skills.
At first, it was a bit difficult, because the German language has lots of dialects, but the knowledge gained during German classes came in handy. Many words and expressions differed significantly from classical German.

Wir hatten eine große Gruppe von Studenten, aber die Arbeitgeber wählten Studenten mit Sprachkenntnissen für einen besseren Job aus, nämlich im Dienstleistungssektor, wo wir ständig mit Muttersprachlern kommunizieren mussten.
Wir wurden in einem lokalen Café angestellt, das sich neben Luxushotels befand. Die Atmosphäre war ruhig, aber erforderte jedoch die Fähigkeit, Gespräche zu verschiedenen Themen mit Kunden zu führen.
Es war anfangs schwierig, weil Deutsch an Dialekten reich ist, daher waren die Kenntnisse der Übersetzungspraxis und des praktischen Deutsch sehr nützlich. Viele Wörter und Redensarten unterschieden sich deutlich vom klassischen Deutsch.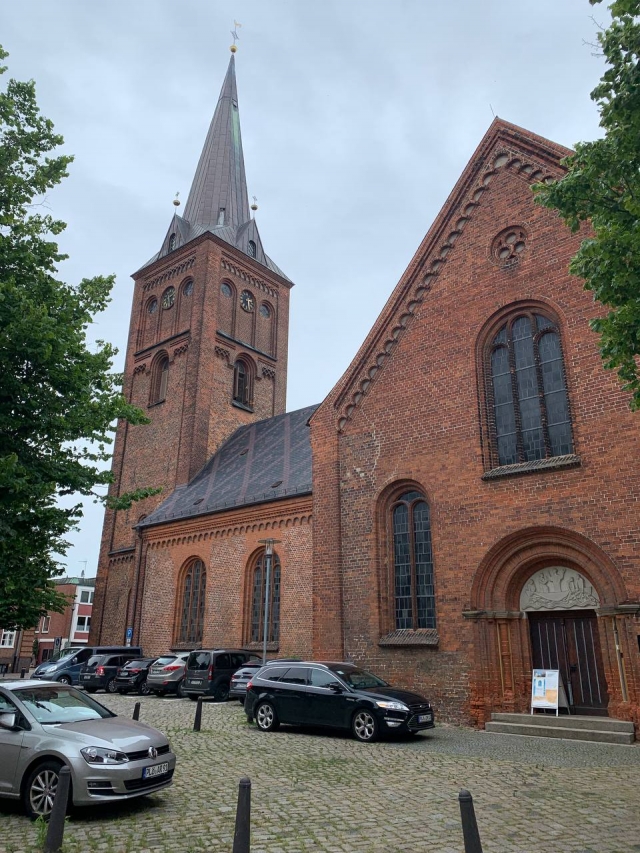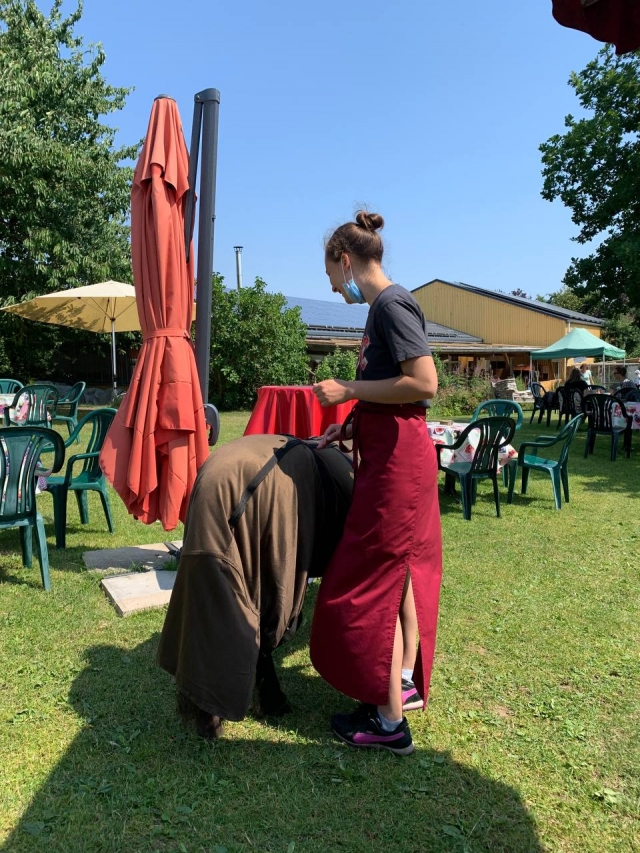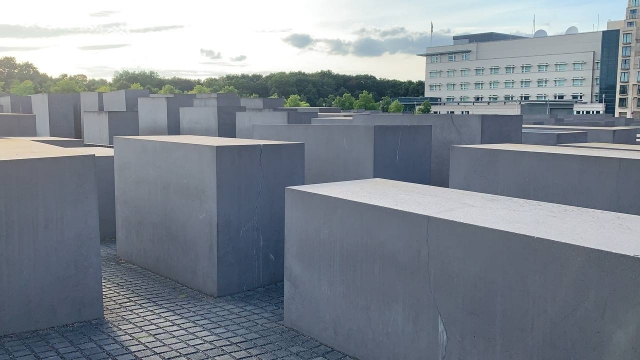 Over the weekend we had an opportunity to explore the nearby cities and get acquainted with main attractions. We eagerly discovered the culture and habits of the German people and finally got to visit Berlin, the city we had studied so much about.
Am Wochenende hatten wir die Gelegenheit, verschiedene Städte zu erkunden und ihre Architektur kennenzulernen. Wir haben sich die Kultur und Gewohnheiten des deutschen Volkes gefühlt und alle Vor- und Nachteile gesehen. Und schließlich haben wir mit eigenen Augen die Stadt Berlin gesehen, die nur in Bildern angeschaut haben.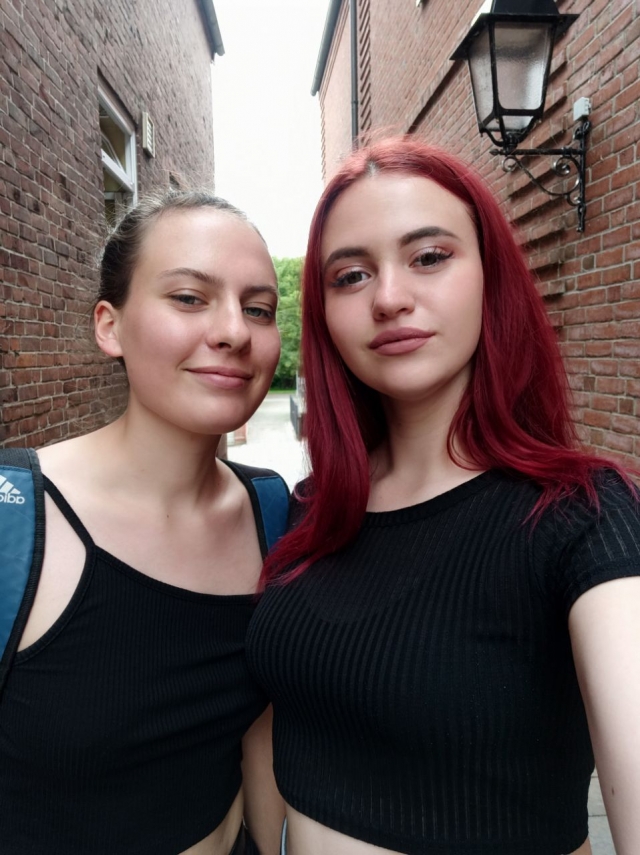 Undoubtedly, such practice is a valuable experience that helps to better learn the language and to understand the national culture, which is an important aspect in achieving success as a future translator or interpreter.
Wir halten solche Praktika für eine unschätzbare Erfahrung, die Sprache besser zu lernen und die Kultur der Menschen zu verstehen, was sehr wichtig ist, um im zukünftigen Beruf des Übersetzers erfolgreich zu sein.
Kateryna Kostenko, Veronika Romanyuk,
students of FilN-19003b group