Staff of the Regional Eastern Europe Fire Monitoring Centre and instructor of the Silviculture Department of the National University of Life and Environmental Sciences of Ukraine successfully passed USFS entry level training for fire fighters
June 29, 2018
Sweet Home, Oregon, USA
During 23-29th June, 2018 co-worker of Regional Eastern Europe Fire Monitoring Centre, teacher of the Forestry Department of NULESU Vasyl Gumeniuk was training in a special training center for firefighters, located in Sweet Home, USA. The course mentioned above was organized with the financial support of the US Forest Service Department of International Programs. The purpose of the training was to use the experience of theoretical and practical training of firefighters at the elementary level obtained during the training in the United States for the forest firefighters and regional instructors for preparing the firefighting managers in Ukraine.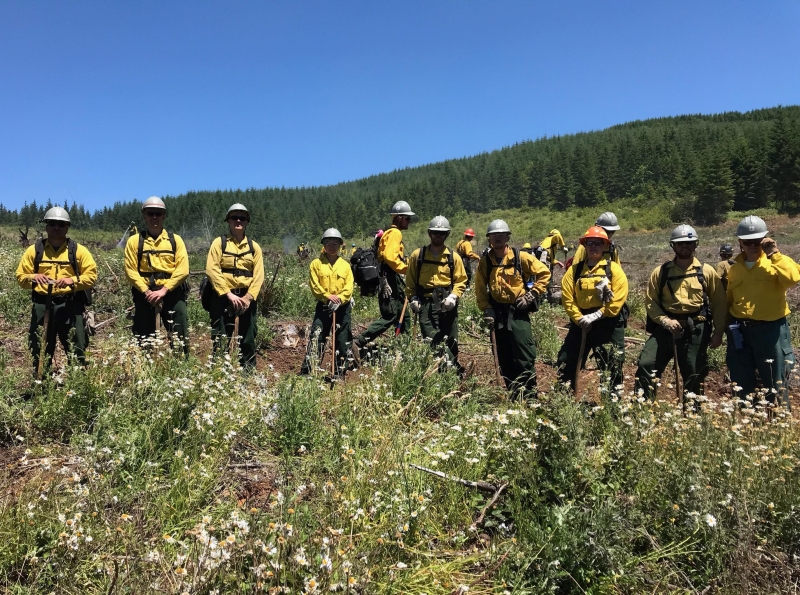 In total, in the training participated about 200 people aged between 19 and 36 from Oregon, who decided to take up the profession of forest firefighter, gaining theoretical knowledge and practical experience in the fire extinguishing. Two representatives from Ukraine took part at the training as well: Vasyl Gumeniuk, the senior teacher of the Forestry Department of the Education and Research Institute of Forestry and Park Gardening of NULESU, a member of the Regional East European Fire Monitoring Center, and the head of the Department of Fire Tactics and Emergency Rescue Works of the National University of Civil Protection of Ukraine (Kharkiv) - Andriy Lisnyak.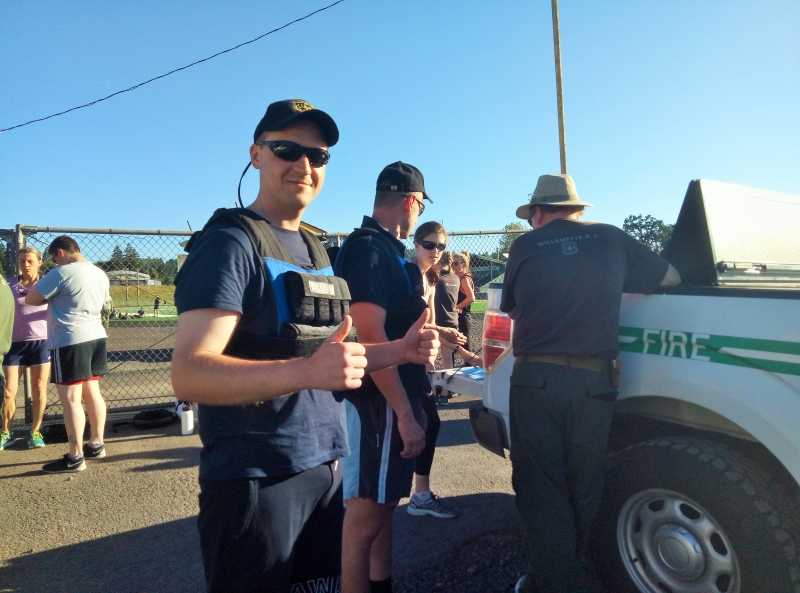 Education at the training center was held under the specially developed program for training forest firefighters in conditions close to the real ones. According to the program, all participants were divided into fire teams, 20 people in each, and resettled in tents. Every day from 08:30 a.m. -12:00 p.m. there were lecture classes with instructors; from 1:00 p.m. -17:00 p.m. - field trainings, during which everyone received experience in working with hand tools, machinery and other fire extinguishing equipment, and also worked out coordinated work in the team and skills in creating fire barriers; from 6:30 p.m. to 8:00 p.m. - additional lecture classes were held.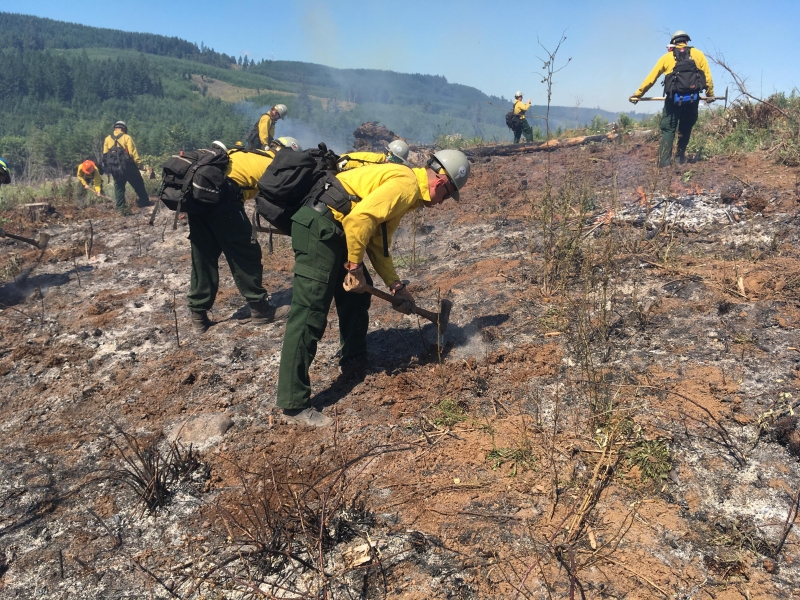 Furthermore, one of the compulsory training tasks was to pass the exam in PE - Pack test - Arduous, which required passing a distance of 4.8 km with the equipment total weight of 23 kg in 45 minutes.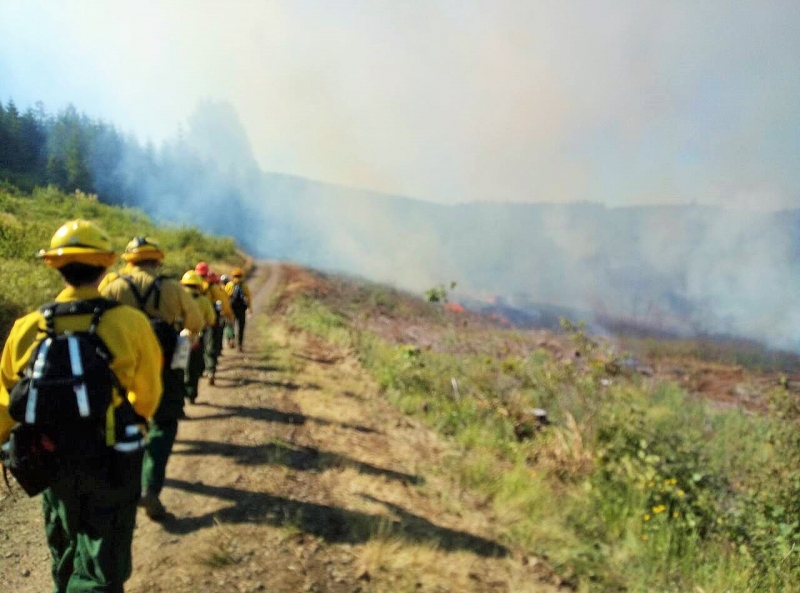 After successfully completing all theoretical, practical and physical training tests, the fire brigade received admission to the final team exam, which required extinguishing of a real grass fire in the forest. The work of the fire brigades and the extinguishing process was supervised by instructors and the media. By the way, the correct work with the media is also included in the professional duties of the firefighter (see the interview by the link: https://nbc16.com/news/local/new-wildland-firefighters-practice-craft-in... )

After extinguishing the fire, doing all the operational tactical tasks and all measures for the final elimination of the fire, the participants received certificates of successful completion of the course and having the permission to work as a firefighter of the second type (FF2) in any state of the United States.

Vasyl Gumenuik, Regional Eastern
Europe Fire Monitoring Center,
teacher of the Forest Department
comments powered by

Disqus