Deepening Cooperation with the Pomeranian Academy in Slupsk (Poland)
May 15, 2015
As part of implementing the University development program "Holosiivska Initsiatyva-2020" and the cooperation agreement, the delegation of Pomeranian Academy in Slupsk (Poland) headed by the vice-rector of the European programs and cooperation with economy Professor Zbigniew Osadovskyi visited the University.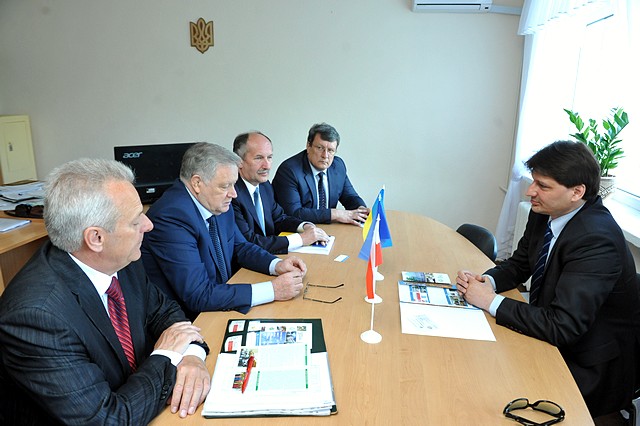 During the meeting with the first vice-rector Igor Ibatullin, vice-rector for academic and educational work Serhiy Kvasha and the director of TSC of international activities Vadym Tkachuk, dean of the department of plant protection, biotechnologies and ecology Mykola Dolia, the parties exchanged the information on the structure and main activities of the Universities and discussed the possibilities of cooperation in educational and scientific spheres. In particular, an agreement was reached on training students of the department of biotechnologies and ecology in the Pomeranian Academy under the program, which involves getting double diplomas, and priority areas were identified for exchanging the scientific and pedagogical staff and students.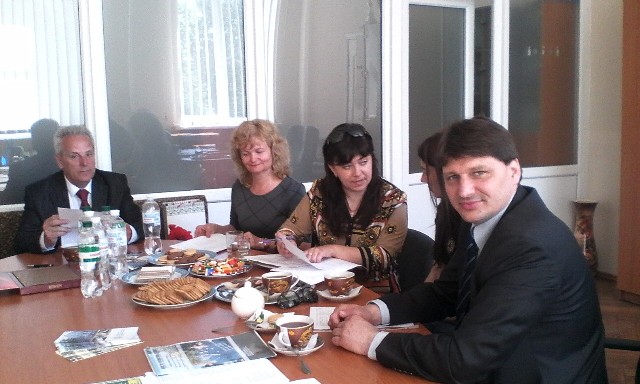 During the meeting of Professor Zbigniew Osadovskyi and associate professor of the department Evheniy Spivakovskyi the practical measures for developing and implementing the programs of undergraduate and graduate training to obtain double diplomas by the NULESU students in the Pomeranian Academy in Słupsk, were outlined.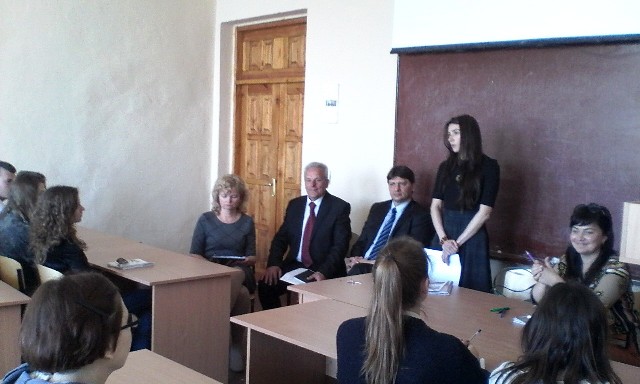 Interactive communication of the representatives of the Pomeranian Academy with the department staff and students showed the necessity for deepening the cooperation. Students got interested in the opportunity to participate in mobility programs and exchange with Polish University. Also during the meeting the specific joint research topics for developing the research projects in the field of phyto-sanitary security, were identified.
Tetiana Stefanovska,
head of international programs of the Department of Plant Protection, Ecology and Biotechnology