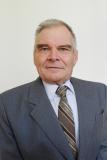 Doctor in Biology, Professor,
Starodub Nicholas Fedorovych
Higher Education:
Dnepropetrovsk State University, specialty - "biologist and biophysicist," 1965
The theme of dissertation is
"Heterogeneous System
of
h
a
emoglobin: regulation of synthesis in normal and pathological conditions," spe
ciality
03.00.04 - "Biochemistry", Institute of Biochemistry
named after
O. Palladin, 1982
Disciplines
for teaching which is responsible
: general and molecular genetics, biosafety, immunogenetics, methodology and organization of scientific research.
Range of
scientific
interests
:
-
fundamental and applied problems of biophysics, biotechnology, biochemistry and molecular biology;
-
molecular methods for the biochemical basis of diagnos
t
i
c
s of various diseases, including expression of genetic defects, microbial and viral infections, as well as to monitor biotech industries, the
assessment of
products
quality, detection of genetically modified components and environmental monitoring;
-
fundamental problems of immunogenetics, immune chemistry, enzymology and
utilization of
achievements in these areas to solve practical problems;
-
development and creation of instrumental approaches, including bio-sensing system for the diagnos
t
i
c
s of different types of organisms, control of biotechnological industries, assess the overall toxicity of objects in the environment, they identify specific groups of toxic substances and their individual representatives in carrying out the analysis in field conditions and in real time ;
-
r
emote,
r
apid and automated control of water and plant arrays, including process control system of water purification and evaluation of its quality;
-
problems relevant for the impact on the body of various physical and chemical factors, including low intense ionizing, ultraviolet and electromagnetic radiation.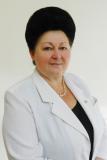 Candidate of Agricultural Science, lecturer
Fedelesh-Gladynets Marya Ivanivna
Higher Education: Ukrainian State Agrarian University, specialty - "Plant Protection", qualification - "the scientific agriculturist" 1992,
The theme of dissertation is "Patterns of population dynamics hronova leaf – LobesiabotranaDen. et. Schiff. and integrated methods of regulation of reproduction in Transcarpathia ", specialty 03.00.09 - entomology.
Disciplines for teaching which is responsible: ecology of biological systems: ecology of microorganisms, microbiology with virology, general microbiology, microbiology.
Range of scientific interests:
research in fundamental and applied microbiology;-
creation and use biological drugs based on natural populations of entomopathogenic bacteriaof plant protection;-
development of modern principles and approaches regarding parameters optimization of integrated fitoprotection.-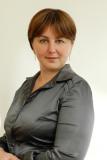 Candidate of biological Science,the senior lecturer
Skokljuk Lyudmila Borisovna
Higher Education: National Agricultural University, specialty - "zooinzheneriya", 2002
The theme of dissertation is
:
"immunochemical and biological properties of lipopolysaccharides Rahnella aquatilis», specialty 03.00.07 - "Microbiology"
Disciplines
for teaching which is responsible
:
genetics, population genetics
,
: general and molecular genetics
.
Range of
scientific
interests
:
Biochemistry
of
microorganisms
,
glycopolymers
of
microbial origin
,
immunochemical and biochemical properties of microbial biopolymers