Scientific activity
The main purpose of education of students is to develop patriotic citizens of Ukraine with high moral values and spirit of human ideals and beliefs, knowledge of the history and culture of the Ukrainian nation, national consciousness and human dignity, love of homeland, family, his people, collective of university and desire to work for the flourishing state, willing at any time to defend the homeland, a deep understanding of civic duty, respect the Constitution of Ukraine and laws of Ukraine, State language and symbolism, history of the University and its outstanding scientists.
To realize these goals need to create a new, more modern environment for personal development, implementation, creativity, personal skills in professional, sporting and artistic talents by organizing more clubs, festivals, seminars, workshops, sports events.
Mentors at the department:
Kononchuk I.V.- Philology-1501
Moskalenko S.A.- Philology-1601
Kolesnik M.Y. - Philology1301
Maksymchuk V. S.- Philology-1501
Zuyenko N.O. – Master's group
Halloween Feast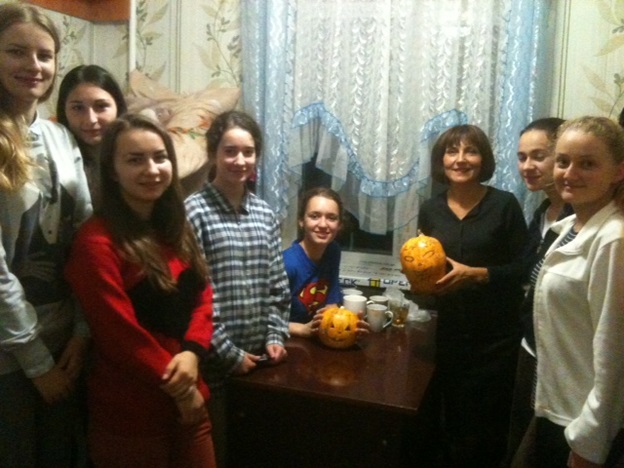 Students from Faculty of Humanities and Peagogy (1501 philology group) with the teachers attended a performance at the Franko Theater.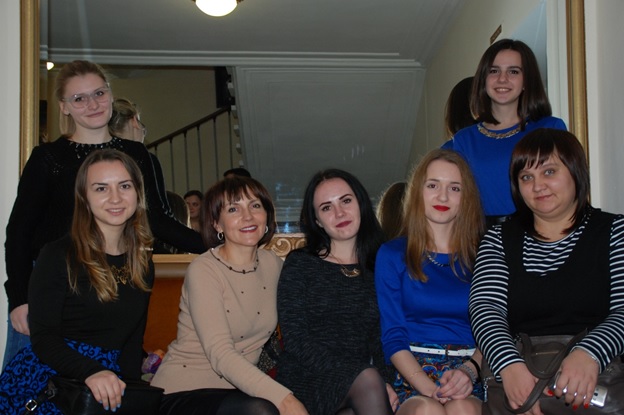 "Open Day" at the military department. Maybe girls interested in military affairs.