Master programme of double diplomas of «Energetics and Automation of Biotechnological systems in Agriculture» is celebrating its eighth year
October 3, 2018
A Master program of double diplomas
«Energetics and Automation of Biotechnological Systems in Agriculture»

was introduced in our Institute. Every year five students have possibilities to partake in student academic mobility programs. Students can take up Master programs in NUBiP of Ukraine and Warsaw University of Life Sciences (SGGW).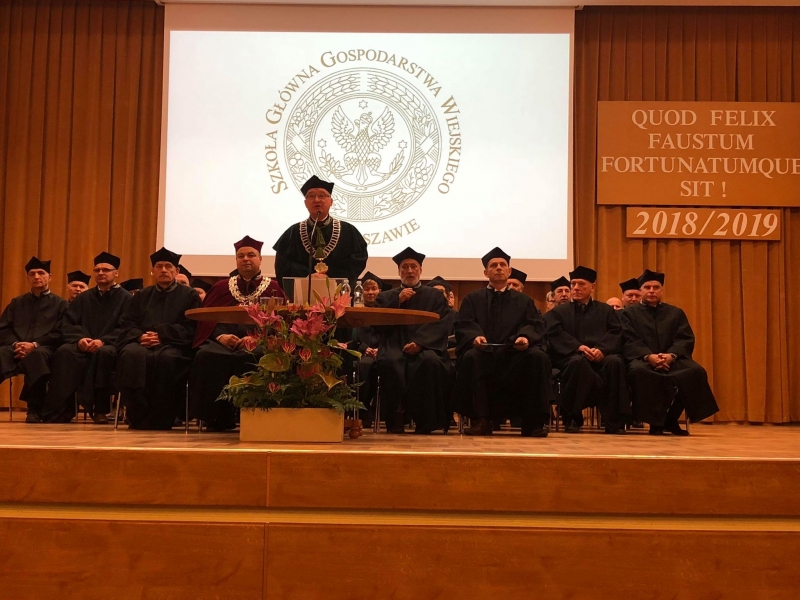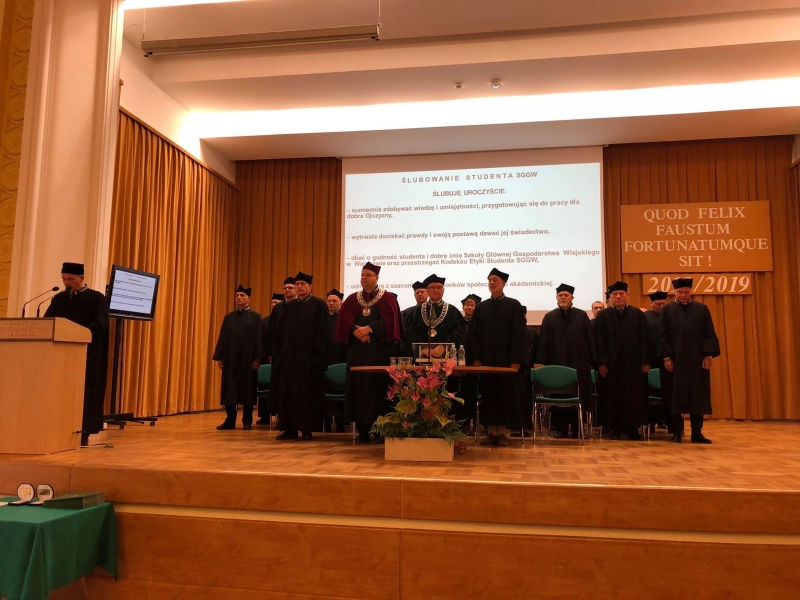 October 2, 2018 is Freshmen Day of Faculty of Engineering Products in Warsaw. Chernyshov Daniil and Vasylenko Maksym, students of ERI of Energetics, Automation, and Energy Savety attended the ceremony of the dedication to students of SGGW and made a vow. Five students are currently studying at SGGW. These students are Sofia Bidnenko, Vladyslav Krasnoshapka, Oleksandr Obuhivskyi, Daniil Chernyshov, and Maksym Vasylenko.
They are planning to defend their Master programs and get their higher education diplomas from two universities in December 2018.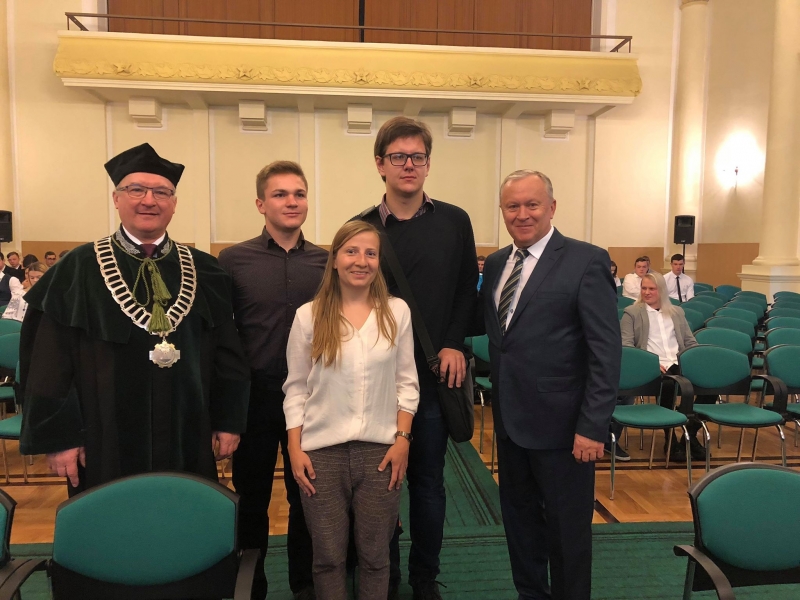 Students do not only study but also take part in sport contents. Vladyslav Krasnoshapka is a candidate for master sports. He is a member of Warsaw team in canoeing.
We congratulate our students and thank our university for this opportunity of obtaining good knowledge at NUBiP of Ukraine.
Volodymyr Kozyrskyi,
director of EIR of Energetics, Automation, and Energy Safety