Global Net «Forest Stewardship council» (FSC) has opened its agency in NUBIP of Ukraine
February 20, 2017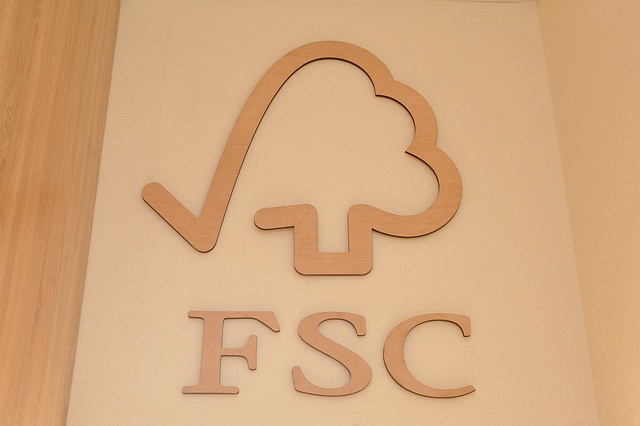 A new office of FSC in Ukraine was opened in ERI of Forestry and Park Gardening on February 20, 2017. Stanislav Nikolaienko cut a symbolic green tape.
FSC (Forest Stewardship council) is a global non-governmental organization. The mission of this organization is to popularize the principles of ecologically responsible, socially profitable and economically viable forest management all over the world due to independent certification of the system of forest management. It was the idea of NUBiP of Ukraine to introduce forest certification in Ukraine according to FSC requirements. Boyarka Forest Research station was the first to get this certificate. Our university has been cooperating with FSC since 2003 року. Its representatives has been in Ukraine since 2011. Its office has been functioning in Ukraine since 2015.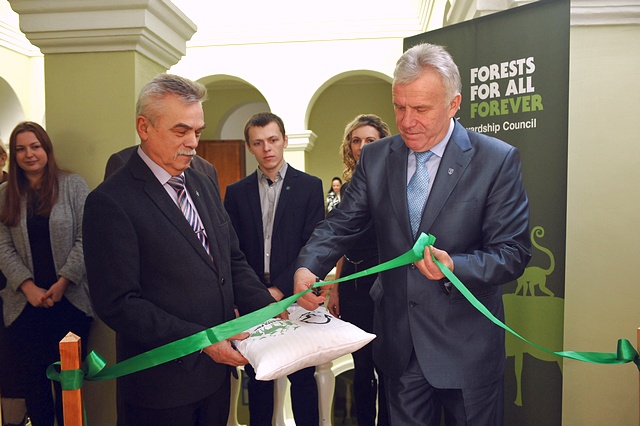 Stanislav Nikolaienko emphasized the importance of our cooperation with this organization. 32% forest fund of the country has met the requirements of FSC standards and 160 wood processing and forest trade companies have taken the responsibility to work with certifies wood. The faculty of ERI of Forestry and Park Gardening contributed much into this process. Scientific and methodological developments, academic courses and trainings, information and consultant support are achievements of a tight creative cooperation which are offered to enterprises and companies of forest and industrial complex of Ukraine.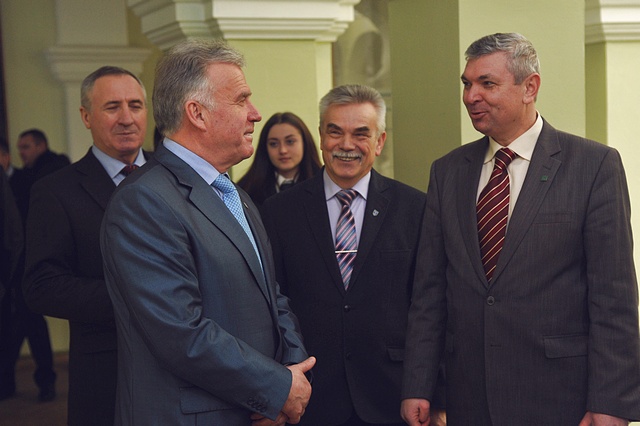 Director of National representation of FSC, associate professor of the department of forest management Pavlo Kravets said that the materials of certified Ukrainian producers were used to equip the office. The office became modern light. It is equipped with comfortable furniture. The room for talks is fully equipped and functional.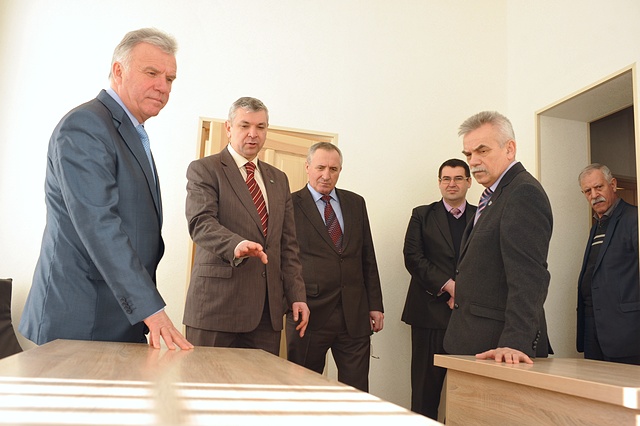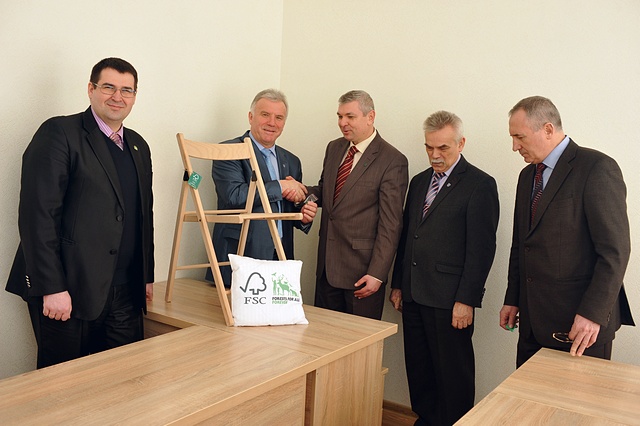 Director of ERI of Forestry Park Gardening Petro Lakyda added that almost all work had been done by the institute staff. And the opening of such an office in Ukraine is a demand of time as Ukraine is a leader in getting FSC certification.
Iryna Bilous