Address: 11 Heroyiv Oborony Street, Kyiv, 03041, Ukraine, room 516, Educational building №10
Tel.: (044) 527-88-90
E-mail: [email protected]

Head of Banking Department :


Olena Oliynyk-Dunn

Doctor of Economic Sciences Associate Professor
In 1998, the Banking Department was established with the purpose of preparing specialists and improving research in the banking industry.
The first head of department was Ph.D., associate professor Stepan Kruchok (1998-2007), an outstanding scientist in the field of agricultural economics, finance and accounting. His participation has developed a significant number of regulations, including, the development of the Land Code, land valuation laws, mortgage laws, fund of state-owned land, mortgage bonds, the financial guarantee company for agriculture, the state agricultural mortgage institution, state registration of rights to real estate and their limitations, Guarantee Fund state register, and the use of state lands to ensure the issuance of mortgage securities, cooperative banks etc.
In 2007, the Department of Banking was merged with the Department of Finance. Banks and other financial corporations are treated separately as the main sectors of the financial system and have essential specifics of functioning, which requires separate approaches to education and scientific understanding. In 2015, the Department of Finance was again separated from the Department of Banking. This allows for the specific training required for specialist for the banking industry and specialist for the corporate finance industry.
The Head of the Banking Department is Doctor of Economic Sciences, Associate Professor Olena Oliynyk-Dunn.
The purpose of the department is to train highly qualified banking specialists who have mastered the knowledge and competencies required by national and international standards of higher education. Thus, making them more competitive in the labor market.
The staff of the department are: one Doctor of Economic Sciences, Associate Professor; five associate professors, PhD; one senior lecturer, PhD; one senior manager; and two PhD students.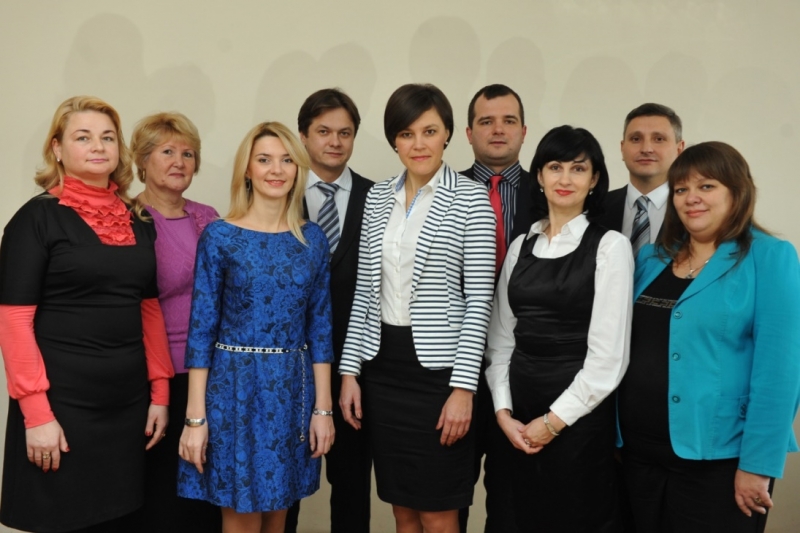 The staff of the Department of Banking, 2016